Who is a target for ransomware attacks?
While any enterprise is a possible ransomware target, some are more likely than others to be caught in a cybercriminal's crosshairs.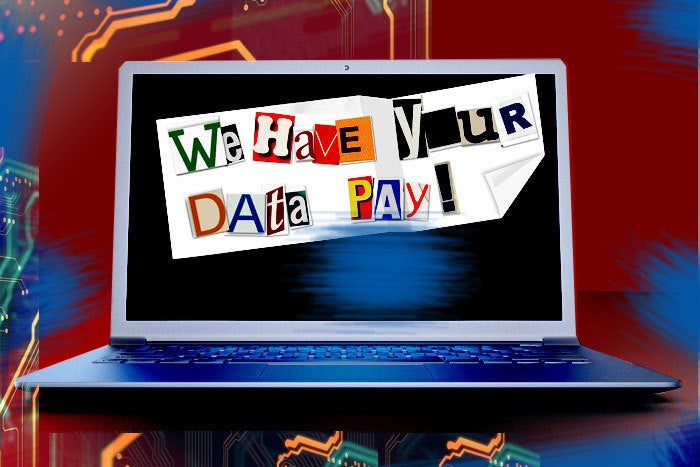 The short answer to the question posed in the headline is 'everyone': Every small business, midsized company, enterprise, and organization is fair game, especially in light of the recent WannaCry and Petya attacks (though the latter was an atypical ransomware example).
The long answer is more complicated. Your vulnerability to a ransomware attack can depend upon how attractive your data is to criminal hackers, how critical it is that you respond quickly to a ransom demand, how vulnerable your security is, and how vigorously you keep employees trained about phishing emails, among other factors.
"There are a wide variety of ransomware types, but one thing is certain," says Morey Haber, vice president of technology for BeyondTrust, which offers a privileged access management platform. "No vertical, government, or organization is immune to its effects. Unfortunately, some are more susceptible to successful attacks, based on the type of technologies they deploy, their age, cost for replacement, identity governance and privilege maturity, and overall cyber security hygiene implementations regulated by government or third-party compliance initiatives."
With some security experts decrying ransomware as "the epidemic of our time," it's never been more important to protect your organization. Here's a look at who the usual ransomware targets are today and are likely to be in the near future, why they're targets, and best practices for protecting your data.
Who are today's top ransomware targets?
Education
Academic organizations, especially colleges and universities, have been among the top ransomware targets. In fact, a fall 2016 ransomware study from BitSight Insights placed educational institutions as the no. 1 target, with at least one in 10 experiencing a ransomware attack.
Smaller IT teams, budgetary constraints, and a high rate of network file sharing are among the reasons educational organizations are so vulnerable, according to the BitSight Insights report. Plus, "with access to social security numbers, medical records, intellectual property, research, and financial data of faculty, staff, and students, these institutions are a prime target for cyberattacks," the report noted.
University College London is a recent example. In June 2017, a "major" ransomware attack brought down its shared drives and student management system, The Guardian reported.
Government
Government agencies are another prime target, ranking no. 2 on BitSight Insights' list. The occurrence of ransomware in this sector more than tripled from fall 2015 to fall 2016, according to BitSight Insights.
A recent example occurred in September 2016, when a new ransomware threat, Marsjoke, targeted state and local government agencies, according to Kaspersky Lab's Threat Post blog.