When malware strikes: How to clean an infected PC
Snuffing out viruses and malware is serious business. Here's how to diagnose, treat, and protect an ailing PC.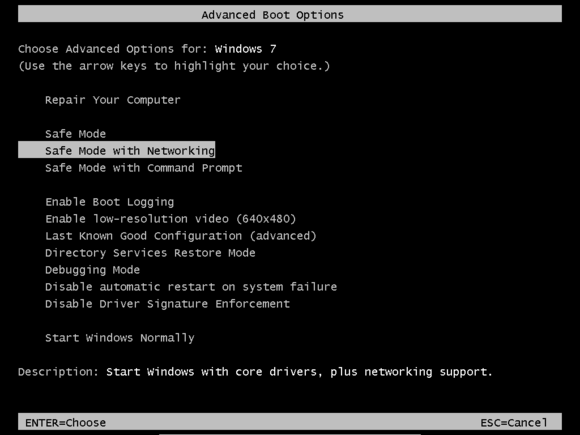 Use the Windows boot menu to access Safe Mode.
When you reach that menu, select Safe Mode with Networking from the list of boot options. The with Networking part is important—you're going to need Internet access to solve your virus problem.
Once in Safe Mode, open Internet Explorer (using other browsers in Safe Mode is often problematic) and run a reputable online virus scanner such as Bitdefender. For best results I recommend using the ESET Online Scanner, a Web-based virus detection app that is always up-to-date and runs off a remote server. You'll have to accept a browser add-in, but the scanner should remove it when it's done. Before you start the scan, click Advanced settings and enable as many extra levels of scrutiny as you can, including scanning file archives and browser data.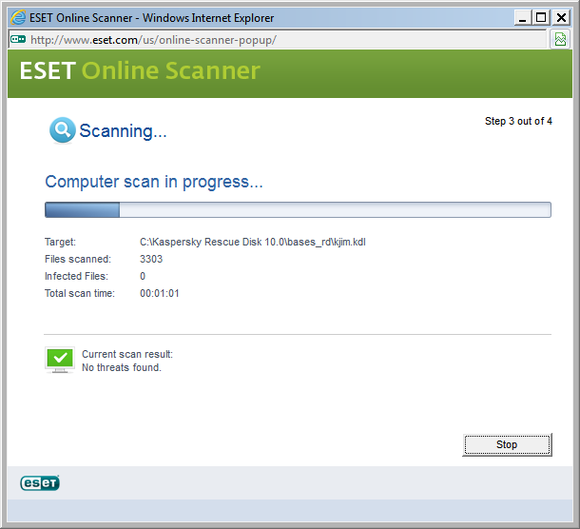 The ESET Online Scanner runs in your browser and does a thorough job of rooting out malware from your PC.
You might also try Trend Micro's HouseCall. Though it isn't a Web app, it is portable, so you can download HouseCall on another computer and copy it to a flash drive, thereby creating a portable PC virus scanner. Then, when you run into trouble you can plug the flash drive into the infected PC and run the program from there (you'll still need an Internet connection for a definition update, however.) When using HouseCall, don't run it on default settings: Before you click the big blue Scan Now button, click Settings and select Full system scan.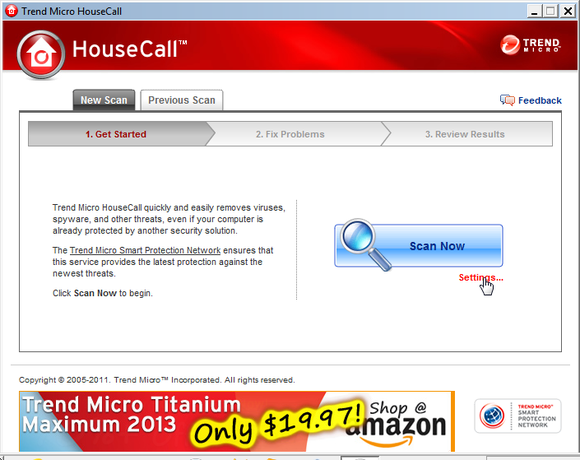 Trend Micro's HouseCall utility is another excellent, free virus scanner and malware removal tool.
Whichever scanner you use, don't rush to get through this part of the process. Check the options and select the slowest, most thorough scan. Then, once the scan has started, step away from the PC. Read a book. Do the dishes. Spend time with someone you love. The scan will—and should—take hours.
6. Remember: The second scan's the charm
When that first scan is done—just to be sure—run another one with a different scanner. It's easy, and you'll sleep better after multiple scanners have assured you that your drive is clean.
7. Look to Linux as your last line of defense
Booting into Safe Mode may not short-circuit particularly malicious malware. If you still have trouble with an infection after running multiple scans in Safe Mode, you'll have to bypass Windows altogether and avoid booting from the hard drive. To manage that trick, use a bootable CD or flash drive running a Linux-based antivirus utility.
Previous Page 1 2 3 4 5 Next Page