What happens if your thermostat is hacked? Researchers name the top 7 security threats
Researchers from the SANS Institute outline the top seven threats that security researchers face this year.
The intersection of ransomware and IoT. Last year, an Austrian hotel was hacked, disrupting its keycard system. Such attacks could eventually migrate to your home, holding your smart thermostat hostage (and set at 40 degrees, say) until you pay up.
What you can do: Right now, this sort of attack is more theoretical than anything else. But it's something to think about as you start building out your home: How much automation is too much? "You have to ask yourself, what is the right balance between man and machine?" said Michael Assante, director of industrials and infrastructure for SANS.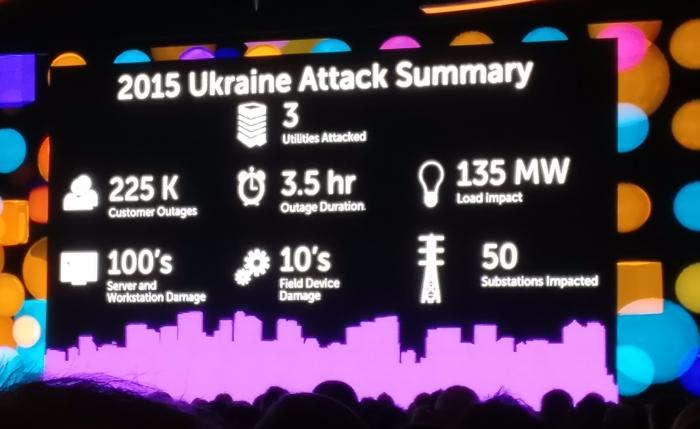 Mark Hachman. A summary of the 2015 attack on then Ukraine power stations, as provided by the SANS Institute.
Attacks against the industrial Internet of Things. In 2015 and again in 2016, unknown hackers took down power stations in the Ukraine, leveraging the growing trend of automated, distributed systems against the power company. Fortunately, first responders were quickly able to manually flip the breakers and restore power. But there's no guarantee that will always be the case—and what happens if Pacific Gas & Electric or Con Edison's infrastructure is hacked?
What you can do: As consumers, not much. Infrastructure organizations are going to have to decide whether to operate with intelligent systems, or shut them down. Scaling up with increased automation can help lower your power costs—but the penalty may be increased vulnerability to outside attacks, Assante warned.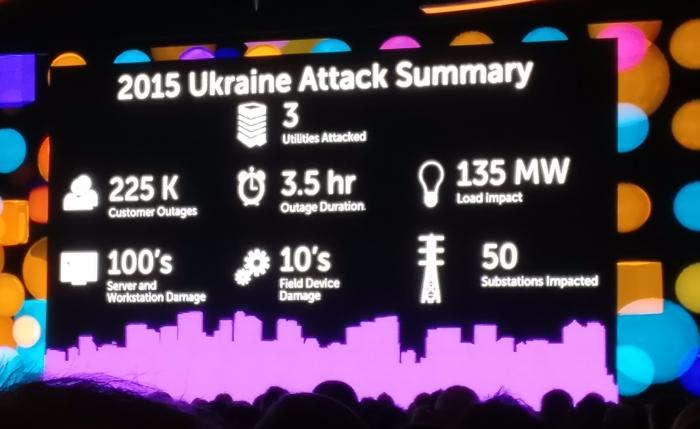 Mark Hachman. A summary of the 2015 attack on Ukraine power stations, as provided by the SANS Institute.
Weak random number generators. Truly random numbers are the basis of good encryption, securing Wi-Fi and a broad range of security algorithms, according to Johannes Ulrich, the director of the SANS Internet Storm Center. But "random" number generators aren't truly random, which makes the encryption they're based upon easier to crack. This gives an edge to criminals, who may exploit this and unlock "secure" encrypted connections.
What you can do: This is a problem for device manufacturers to solve. Just keep in mind that your "secure" network may in fact be weaker than you think.
An over-reliance on web services. More and more, apps and software are talking to and incorporating third-party services, such as Docker or Azure. But there's no real certainty that those apps are connecting to the expected entity, or whether an attacker is stepping in, stealing data, and returning false information.
What you can do: Again, this is a problem for developers. But Ulrich warned that mobile apps are becoming increasingly vulnerable—so even if an app isn't trying to steal your data, the "service" that it thinks it's connecting to may be.