Verizon on firm footing to push for discount in Yahoo deal, analysts say
Report says Verizon wants $1 billion off $4.8 billion deal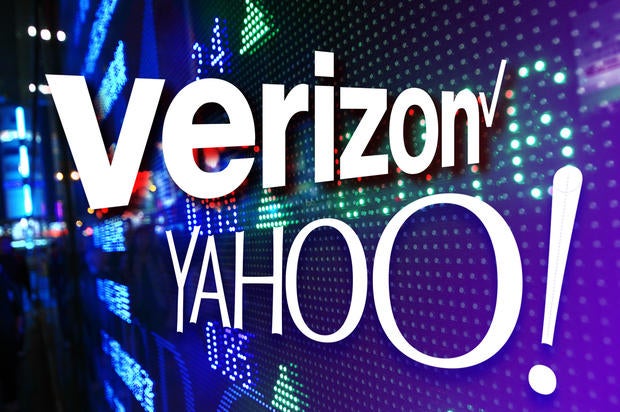 Verizon should push for a big discount off its pending $4.8 billion deal to buy Yahoo, given Yahoo's recent data breach and reported questionable security practices, several analysts said Friday.
"Verizon should certainly pay less for Yahoo at this point," said Patrick Moorhead, an analyst at Moor Insights & Strategy. "Unfortunately, the property is damaged goods, particularly after the acknowledged security breach."
A report on Thursday in the New York Post, quoting unnamed sources, said Verizon pushed Yahoo for a $1 billion discount on the purchase deal.
The discount is being sought because of Yahoo's enormous data breach revealed two weeks ago and, more recently, reports that Yahoo was under a court order to scan emails for terrorist chatter, according to Post report.
Neither Yahoo nor Verizon would confirm the discount is being actively sought when asked by Computerworld. However, three Verizon officials who asked not to be named said that Verizon is very concerned about Yahoo's recent data hack and security practices.
Verizon said it only learned about the hack of at least 500 million user accounts two days before Yahoo's disclosure to the public on Sept. 22. At that time, Verizon said it would evaluate its future direction with Yahoo "through the lens of overall Verizon interests, including consumers, customers, shareholders and related communities."
According to sources in the Post report, Verizon's AOL Division chief Tim Armstrong flew to the West Coast to meet with Yahoo CEO Marissa Mayer in recent days to seek the price reduction. The sources said Yahoo officials pushed back hard, saying that a deal is a deal, and that Verizon had no legal recourse to change the terms.
But analysts said that deals such as the one between Yahoo and Verizon would certainly include provisions for changing the final purchase price, depending on discovery of new information after the deal was first reached.
"Undoubtedly there are clauses in deals like this," Moorhead said. "In this case, it could be extraordinary, given the size of the breach and the newer, unverified, revelations on the U.S. government scanning emails."
Moorhead said such a purchase price reduction is normally calculated as the difference between forecasted net cash flows compounded over the next 30 years at the beginning of the deal and what that amount is after new information comes to light, such as the breach and reports of government snooping.
Some said Verizon should seek an even greater discount than $1 billion, given the size and potential long-term liability the data breach could cause.
If Verizon pushes for too much of a discount, however, Yahoo might seek to dissolve the deal.