Microsoft's advice: Hang up on tech support scammers
'We've got to put somebody in jail for these folks to take us seriously,' counters Sen. McCaskill (D-Missouri)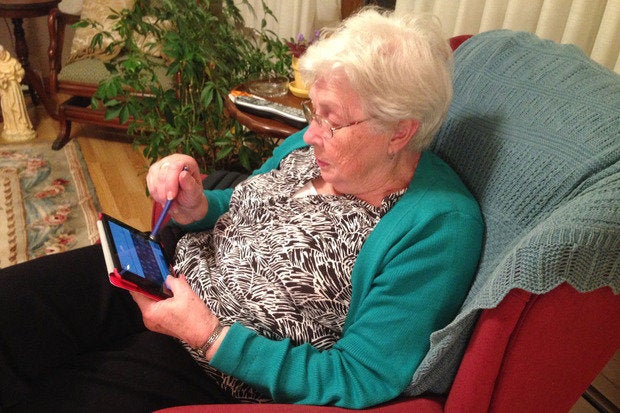 Tech support scams disproportionately target the elderly.
Microsoft's best advice to combat tech support scams? Hang up the phone.
"You get a call from someone that's unsolicited, talking about technical support, hang up," said David Finn, the executive director of Microsoft's Digital Crime Unit, during a hearing held by the U.S. Senate last week. "That's the first thing. That is not a legitimate effort to sell something to you."
Finn was one of several people who testified last Wednesday before the Senate's Special Committee on Aging, which held a hearing on technical support scams, which disproportionately target the elderly.
Such scams, Finn said during his prepared testimony, are the "single largest consumer fraud perpetrated in America today." They victimize an estimated 3.3 million people and rake in $1.5 billion annually. "This translates to a victim nearly every 10 seconds, with an average loss of $454 per consumer," Finn said.
Those scams come in several forms, and from several directions. Some rely on massive spam campaigns that promise a faster, more secure Windows PC, and draw readers to a URL; others seed websites with pop-ups that falsely claim the user's machine is infected with malware; still others take out search ads that appear when consumers frantically look for help online after their computers go south.
But the classic tactic is a cold call -- an unsolicited telephone call -- where the caller poses as a computer support technician, frequently from Microsoft itself, and tries to convince the victim that their computer is infected, often by having them look at a Windows log that shows scores of harmless errors. At that point, the sale pitch starts, with the caller urging the consumer to download software or let the "technician" remotely access the PC.
The con artists charge for their bogus "help" and often get people to pay hundreds for worthless support plans or software. Frequently, the scammers use their temporary access to plant malware on the PC, which later surreptitiously steals online account information and passwords.
Finn's recommendation to hang up -- his answer when asked what consumers could do to battle back -- was not new advice. Nor has it always been successful, according to Computerworld readers, who have provided a regular stream of emailed experiences over the last two years.
"How can I stop them?" asked one reader in an email last month. "They call three to four times a day all weekend. I even told them that I was tracing the call. They keep calling back."
"These fools have become so aggressive they are trying every trick in the book to get you to pick up the phone," wrote Steve Hinds in August. "I picked it up because the calls needed to stop."