Kaspersky Labs says Microsoft is anticompetitive towards third-party antivirus
Eugene Kaspersky's issue isn't so much that Windows Defender exists, but that Microsoft aggressively favors it.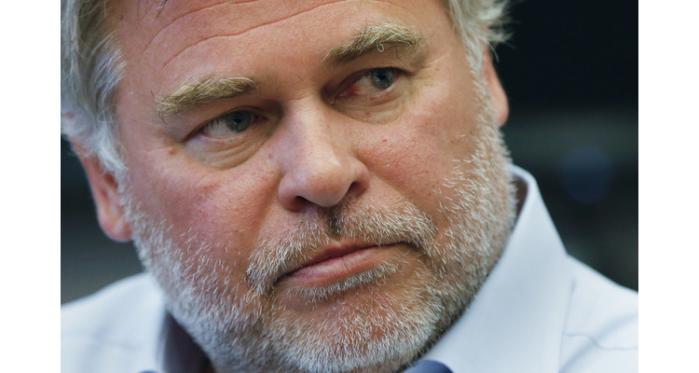 With the advent of Windows 10, Microsoft has slowly ramped up the competitiveness of Windows' built-in software such as browsers (Microsoft Edge), app and game gateways (the Windows Store and Play Anywhere), and security products (Windows Defender). This is leading at least some company leaders to worry that Microsoft is trying to push out third-party software when Microsoft-made solutions are readily available.
The latest Microsoft competitor to take a stand is Eugene Kaspersky, founder of security company Kaspersky Labs. Recently, Kaspersky announced in a blog post that his company was filing complaints of anticompetitive behavior by Microsoft in "various countries (including the EU and Russia)." It's not clear if Kaspersky Labs is complaining to officials in the United States.
At issue for Kaspersky is Microsoft's treatment of third-party antivirus solutions that compete with Windows Defender—a free security product included with Windows 10. Microsoft has offered free security software for years. There's the Windows Security Essentials download for Windows 7, and versions of Defender for Windows 8/8.1 and Windows 10.
Kaspersky's beef isn't really with the existence of Defender. Rather, it's with how Defender is favored to the detriment of competing, paid products.
The story behind the story: While Kaspersky focuses on security products in his blog post. The context of his argument is that Microsoft is "seizing niche markets" in order to push out independent developers. There's little doubt Microsoft is promoting its own software inside Windows 10, and aggressively so. We recently reported on Microsoft's advertisements for Edge on the taskbar even when another browser is designated as the default program. There have also been annoyances with major updates, such as Windows 10 resetting user preferences to Microsoft defaults.
Defender's deadline
Topping Kaspersky's list of complaints is how Microsoft treated third-party vendors when Windows 10 first rolled out. Kaspersky says developers were only given one week to comply with Windows 10's new requirements, a timeline that proved impossible to hit.
As a result of not being ready in time, Windows 10 would deem noncompliant security programs incompatible and deactivate them. The operating system would then activate Defender in place of the preferred third-party software the user had installed.
To remedy this problem, Kaspersky suggests that Microsoft should provide new versions of Windows to developers in "good time" so they can bring their programs into compliance. That's an odd request to make in the age of the Windows Insider Program, which makes early builds of Windows 10 readily available to the public. That said, even with the Insider program it can be difficult to figure out which late-stage Insider build will be the official version rolling out to users during a major update.