How to build the ultimate free PC security suite
If you have a PC, you're a target.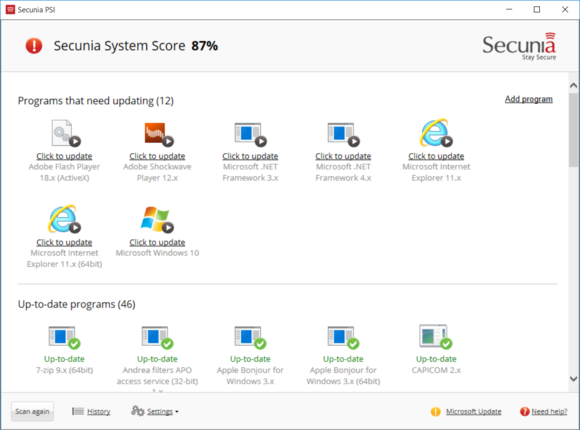 Secunia PSI will let you know if you need to install software updates. It looks like I have a bit of updating to do...
Secunia PSI is a free tool that does just that: It scans your PC for insecure older versions of popular programs and can even automatically install the latest security patches for them.
Lock down your laptop
Laptops get lost or stolen all the time. There are things you can do to reduce the risk, such as using a notebook lock or simply avoiding using your notebook in public, but nothing can mitigate the risk of theft entirely. You can keep your data from falling into the wrong hands, though.
Prey is a service that lets you lock down your laptop in case it's been stolen. It consists of a piece of software that runs in the background and tracks your laptop's location whenever it goes online.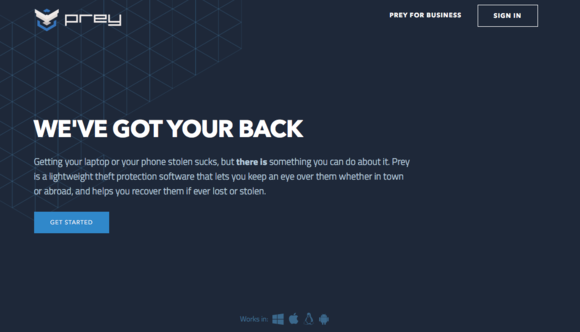 The Prey Project provides various tools for tracking and locking down a wayward laptop.
If your laptop ever goes missing, you can use it to find its whereabouts, snap a photo of the alleged thief, and lock it down if necessary. For $5 per month, you can also remotely wipe your machine, and Prey says the option to retrieve files from a wayward laptop is "coming soon" to its $15-per-month tier. It may seem weird to suggest paying for something in an article about free security products, but in this case, you might find it to be money well spent.
Of course, you don't have to pay to encrypt your files—Windows can do that for you. If you have a PC running Windows 8.1 or later that supports Microsoft's InstantGo technology, you can encrypt your data simply by pairing it with your Microsoft account. But be warned: This feature typically stores your encryption key on your OneDrive, as Ars Technica notes, which could be an issue if the entity trying to break your encryption is a government agency that could legally compel Microsoft to hand over the key. Typical users shouldn't worry about that too much.
If you're on an older version of Windows or would prefer to customize your encryption setup, the BitLocker tool in Windows Vista and newer is for you. See our tutorial to get started. Alternatively, there's VeraCrypt, a free and open-source fork of the long-trusted (and now defunct) TrueCrypt software.
Go forth and be free
Granted, these are only a few of the free security options you have—there are countless other tools at your disposal. Do you have a favorite security freebie? Tell us all about it in the comments.
Previous Page 1 2 3 4