How to build the ultimate free PC security suite
If you have a PC, you're a target.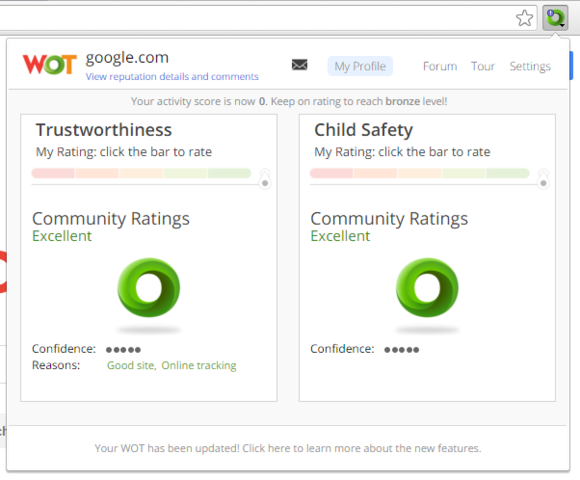 The Web of Trust add-on lets you view a trustworthiness scorecard for each site you visit.
Web of Trust (WoT) is a browser add-on for all popular browsers that basically accomplishes the same thing, but since it's crowdsourced, you can add your own ratings to the mix. And in addition to basic safe/unsafe ratings, WoT lets you see whether a site has been deemed safe for kids, as well as why it's been flagged as problematic (it's spammy, it distributes malware, it's a trap, and so on).
If you're on Firefox, check out NoScript, an add-on that blocks all JavaScript from running unless you approve it. It's a bit of a power-user tool, and it can disable some features on websites you visit, but it can help protect you from all-too-common JavaScript attacks online, assuming you're OK with the added hassle.
Meanwhile, the HTTPS Everywhere extension from the Electronic Frontier Foundation can automatically encrypt your connections to most websites—useful if you want to prevent others on your network from potentially eavesdropping on your Web browsing.
Keep the kiddies from seeing stuff they can't unsee
No matter how responsible your kids are online, there's always a chance they'll inadvertently venture into parts unknown.
Luckily, recent versions of Windows come with a comprehensive suite of parental controls, so you don't need to download anything. On Windows 10, open the Start menu and click Settings, then go to Accounts > Family & other users to get started. Note that the Family feature on Windows 10 requires you to sign in with your Microsoft account.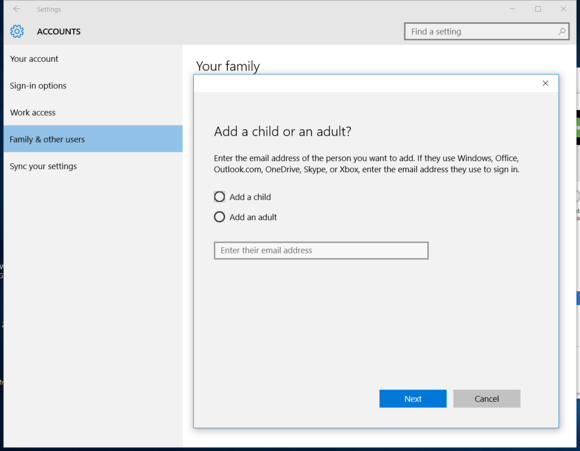 Windows 10 will step you through the process of setting up parental controls on your PC.
Beyond that, OpenDNS FamilyShield is work a look. FamilyShield isn't an app; instead, it's a service offered by OpenDNS that automatically blocks adult websites. You can set it up on individual computers on your home network if you want, or you can set it up through your router so that every device on your home is protected. Of course, FamilyShield won't provide you with the full suite of parental controls, such as app restrictions and time limits, but you can use it in conjunction with other parental controls tools for added online safety.
Automatically keep your software up to date
Oftentimes, malware creators don't target Windows itself—instead, they'll target security holes in popular PC software such as Adobe Reader. To reduce this risk, you'll want to keep all your software up to date. Doing this manually can be a pain, so an update checker can save you lots of time.
Previous Page 1 2 3 4 Next Page