How to build the ultimate free PC security suite
If you have a PC, you're a target.
Have a secondary antivirus app
Even the best traditional antivirus software can have a hard time removing stubborn, deeply embedded malware. With that in mind, it's good to have a secondary antivirus app at your disposal.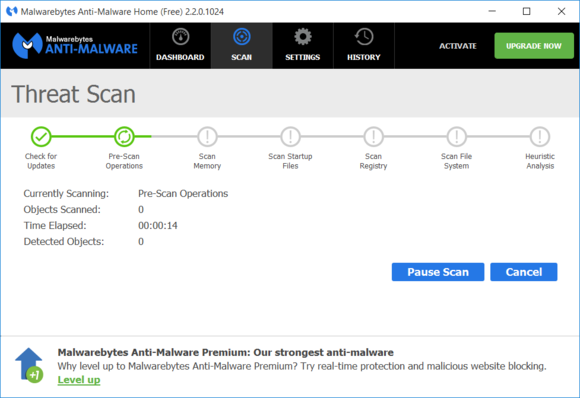 Malwarebytes can remove rootkits and other baddies that other antivirus products won't touch. Best of all, you can run it alongside your traditional antivirus.
Malwarebytes Anti-Malware Free can provide an extra layer of security against Internet baddies. It isn't really intended for use as your primary antivirus, but you can use it alongside most other antivirus programs, and it's earned its stellar reputation by offering above-average protection against cutting-edge zero-day attacks. In other words, it can sometimes catch infections that other antivirus software might miss.
Another utility worth downloading is Norton Power Eraser: This free tool targets so-called scareware—those annoying bits of malware that try to get you to buy phony antivirus programs—that traditional antivirus software may miss. Symantec warns that Norton Power Eraser is an aggressive scanner that may occasionally flag a legitimate program as malware, so you'll want to use it as a last resort, but it's a good weapon to have in your PC security arsenal.
Use a firewall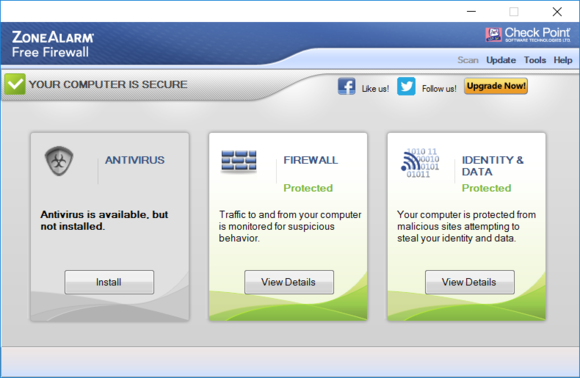 ZoneAlarm Free Firewall gives you options beyond what the built-in Windows firewall offers.
Windows comes with a built-in firewall that's turned on by default. it's a good basic option, but if you want something with more flexibility, you have some options. Take a look at both Comodo Free Firewall and ZoneAlarm Free Firewall: These two utilities come with additional features and configuration options and offer more protection than the built-in firewall alone.
Windows Firewall should suffice for most people. It sits quietly in the background until it detects a suspicious connection attempt, and it's as low-maintenance as low-maintenance can be—but it only flags inbound penetration attempts by default. That's where the more robust Comodo and ZoneAlarm tools come in handy, as they also monitor outbound connection requests, though they require a bit more manual labor as you teach them which processes and applications should be allowed to reach out to the Internet.
Bolster your browser's security
Of course, even with the best security software in place, you can still be taken for a fool online.
Malwarebytes Anti-Exploit Free is virtually a must-install. This itty-bitty program monitors your browser and protects against zero-day exploits that your standard AV program might miss. It's highly recommended, especially with so many exploits specifically taking aim at browsers these days.
McAfee SiteAdvisor will check links in search results and indicate whether they're safe to visit with a small icon next to the link. It also works on social networks like Twitter or Facebook, which tend to be security minefields thanks to the widespread use of URL shorteners as well as viral links of questionable origin.
Previous Page 1 2 3 4 Next Page