How Google Home's 'always on' will affect privacy
Will this smart home device amass even more personal info about you?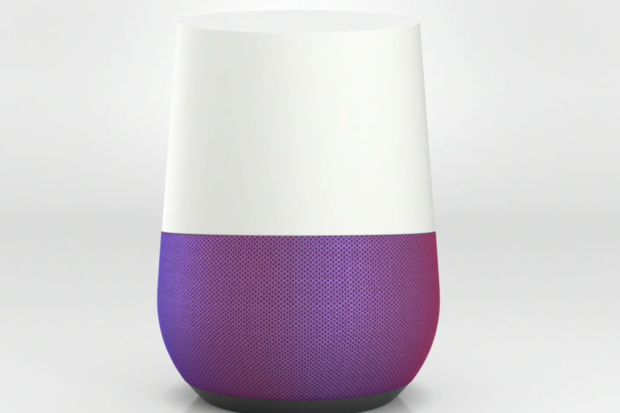 Google this week took the wraps off Google Home, its smart speaker and home entertainment hub, but questions remain about the impact the device will have on users' privacy.
A direct rival to Amazon Echo, Google Home is the company's entry into the smart home market.
Want Google Home to play your favorite song? Just say, "OK, Google" and ask for it to play the music. Want the device, which is equipped with its artificial-intelligence based Assistant, to play that funny cat video from YouTube on your TV? You get the picture.
Google Home is always listening for the phrase, "OK, Google" so it can take its instructions.
The issue that has some people concerned is the phrase "always listening."
Since Google collects information about what users are searching for online, what phrases they're using in their email, what directions they want in Maps and where they are day to day, what more information could it be collecting about what users are doing in their own homes?
Could the new data being collected be even more personal?
"There are plenty of privacy issues with this type of always listening technology," said Dan Olds, an analyst with OrionX, a technology analyst firm. "It's obvious that any device that is always listening could also be always storing and always analyzing anything that is within earshot of the receiver."
Olds added that Google Home could help Google amass a whole new range of information about people.
"It could give Google a hell of a lot more personal data about users than they get now," he said. "That microphone will be a witness to every verbal interaction in the home. It will also know what you watch on TV, what you listen to, and, obviously, when there's no one home."
Google, however, told Computerworld that user privacy was foremost in designers' minds when they developed the device.
"All the devices that come with the Google Assistant are designed with privacy in mind," said a Google spokesperson in an email. "We only process speech after the hotword "OK Google" is detected. If the hotword is not heard, the audio snippet stays local on the device and is discarded."
The spokesperson did not say how long the information stays stored locally.
However, she did note that users can access the data that has been collected about them by going to their My Activity page and delete what they don't want collected about them.
What will Google do with the data collects from its home device? According to the company spokesperson, the device will use its audio history to learn the sound of users' voices, how specific users pronounce words and phrases and further improve speech recognition.