WWDC wish list: Will we see any new hardware?
Most signs point to a software show, but that doesn't mean new Macs, displays, or other hardware is out of the question.
But iMore's Rene Ritchie dumped a giant bucket of cold water on that theory, citing well-placed sources that flatly stated, "It's not happening at the keynote or any time in the immediate future." However, just because it won't be powered by an external GPU doesn't mean Apple won't be updating its 5-year-old display. But with the online store still well stocked, it seems remote.
MacBook Pro
Apple's last MacBook Pro overhaul was unveiled at the 2012 conference, and there are some signs that this year could bring another one. It's been over a year since the MacBook Pro last saw a refresh, and rumors suggest Apple could be planning something bigger than a speed bump.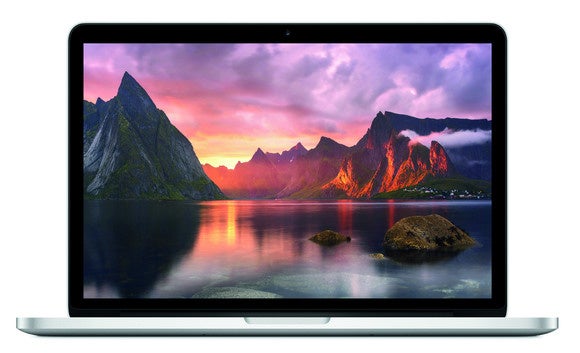 Apple The MacBook Pro is due for a refresh.
Often-accurate analyst Ming-Chi Kuo predicts that new model will be thinner and lighter than the current one, and also integrate a Touch ID fingerprint reader into the enclosure, making it the first Mac to adopt the iOS security mechanism. But perhaps more intriguing is the report of an touch-sensitive OLED display built into the keyboard. Positioned just above the top line of the QWERTY pad, it would eliminate the static function, brightness and volume keys, and add a row of customizable shortcuts.
However, a Mac Otakara report this week indicates that even though a new model might get a keynote slot, it might not be immediately available for sale. It wouldn't be without precedent; at WWDC 2013 Schiller wowed the crowd with a sneak peek at the cylindrical Mac Pro, and a similar preview might be in store for the MacBook Pro. WWDC is certainly the target audience for a MacBook Pro, though the sketchiness of the rumored release date gives me some pause.
MacBook Air
Like the Pro, the MacBook Air hasn't been updated since early last year, and many of us were starting to assume Apple was just going to phase it out. That might not be the case (as least not entirely). According to Mac Okatara, Apple is still planning to refresh the 13-inch model while also introducing a new 15-inch Air with Thunderbolt 3 and USB-C ports. Apple has used WWDC for minor refreshes of the MacBook Airs in the past, so this isn't totally out of the question. And a 15-inch model would certainly appeal to mobile professionals.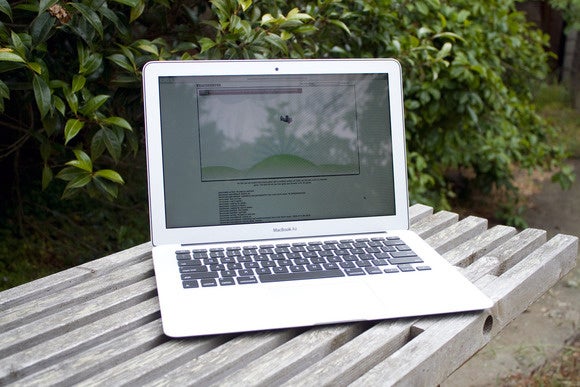 Roman Loyola The poor neglected MacBook Air.
One more thing?
While Schiller probably won't drive out from behind the stage in an Apple Car, there could be a final surprise in store for this year's show. Rumors have been swirling that Apple is working on its own voice-controlled command center for the home to take on Amazon's Echo and the newly announced Google Home, and it just might be ready to make its debut.