With Stickers commercial, Apple wants us to connect with our devices
"Stickers" paints the picture of a company that wants its customers to create a deep personal connection with the devices they use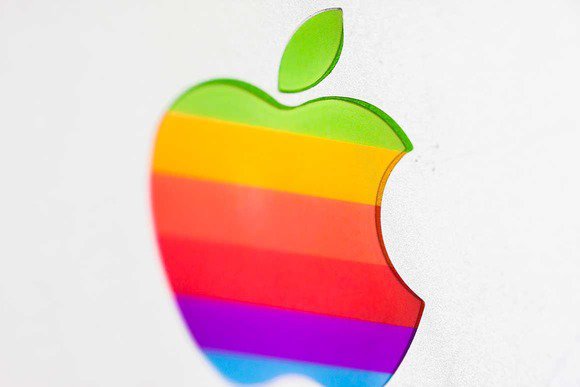 Over the last few days, you've probably seen journalists on a number of Apple-centric publications get very excited about the company's latest commercial, aptly titled "Stickers." Here it is, straight from Apple's YouTube channel.
If you're not inclined to watch, the commercial, which is set to a tune by Scottish DJ Hudson Mohawke, features a slideshow of MacBook Airs that have been customized with stickers, ranging from an image of Homer Simpson taking a bite out of the company's logo to a Space Invaders-themed stop-motion animation.
When the Apple falls from the tree
An informal survey of several industry friends reveals that confusion, rather than excitement, was the first sentiment that we all shared, because Stickers is so unlike every other Apple commercial that many of us thought it was just a fan-made tribute with unusually high production values. (To boot, it first showed up on a non-Apple YouTube account, further feeding our collective puzzlement.)
To be fair, it's hard to feel guilty for not believing right away: In addition to being the first MacBook Air commercial that the company has aired in a long time, there are what seem, at first blush, like particularly un-Apple-like elements: Various MacBook Airs in the spot don't line up properly with each other as they transition on and off the screen; some of them are scratched and show signs of use; and all, invariably, violate the sanctity of Cupertino's industrial design by allowing its gleaming metal surface and Apple logo to be anything but perfectly front and center. As Matthew Panzarino succinctly puts in an op-ed he penned for TechCrunch:
The choice to show the stickers, as well, is a nod to the fact that people customize and profane' the clean industrial look of their Apple stuff with personal touches. I don't think Apple was unaware of this [... b]ut the willingness to bless' them with an appearance in the ad and a special section on its site sends a distinct message.
I wholeheartedly agree, and surely this message warrants further investigation.
From guests to tenants
When Apple first launched the iPhone back in 2007, the company's vision was really to let customers pay for the privilege of using a device that they had little control over: There was no possibility of installing third-party software, and, to paraphrase Henry Ford, you could pick your handset in any color you wanted--as long as it was black.
In retrospect, it's not hard to see that there were some good reasons for this: That the iPhone could even be produced was, in itself, a minor miracle, given the state of technology at the time; besides, Apple had to be careful treading into a world in which carriers were notorious for loading the devices they sold with mountains of poor-quality software.