Windows, Surface and phones post revenue declines as Microsoft's MPC segment falls 17 percent
Hardware and OS anchor turns into dead weight that drags down growth in cloud business.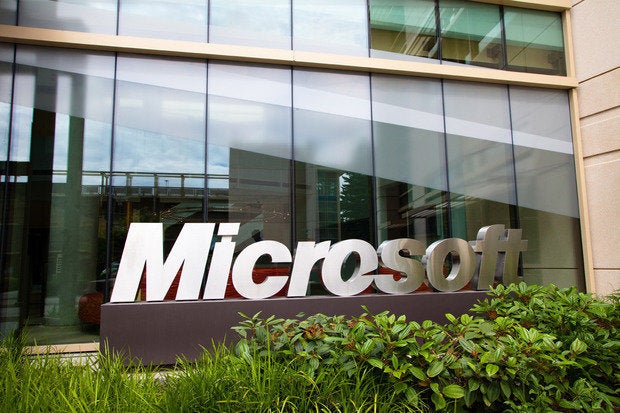 Outside Building 99 in Microsoft's Redmond, Washington, campus. Credit: Microsoft
Microsoft on Thursday reported declines in revenue for Windows, its Surface line of hardware and its smartphones, key components to the new More Personal Computing group that debuted its earnings with the September quarter.
Last month, Microsoft shuffled pieces of its wide-flung empire into three new reporting groups, an effort, the company said then, to better align financial reporting with CEO Satya Nadella's emphasis on the cloud, mobile and productivity platforms. One of the segments, More Personal Computing (MPC), includes Windows, Bing search revenue, Xbox Live and all of Microsoft's own hardware, from Surface and smartphones to the Xbox game console.
The changes make it tougher to parse how some of Microsoft's individual elements, particularly its hardware, are really doing, said Jan Dawson, chief analyst at Jackdaw Research.
"We're getting less visibility into individual segments," Dawson said in a Friday interview. "Phone hardware, gaming hardware and Surface have all been subsumed under the More Personal Computing group, which also includes Windows."
The inclusion of the typically very profitable Windows in the MPC division offsets and hides the profitability, or lack thereof, of Microsoft's hardware endeavors, Dawson added.
Total revenue for MPC in the September quarter was $9.4 billion, down 17% from the same period in 2014, or down 13% if currency exchanges had not hurt the business. And while the group accounted for 46% of the company's total revenue of $20.4 billion, the most of any of the three segments, its operating income -- the amount of profit after deducting operating expenses, which include not only cost of goods but also sales costs, wages and depreciation -- was just 17% of its revenue, making it the least profitable unit by far.
Much of the problem with MPC could be traced to Microsoft's smartphone business, which declined by $1.5 billion in revenue as the company retrenched from a more expansive portfolio after it wrote off most of the disastrous Nokia acquisition.
But the Surface line of tablets also dropped, down 26% from the same quarter in 2014.
"As expected, Surface revenue slowed with the market anticipation of a new Surface Pro device for the holidays," said Amy Hood, Microsoft's CFO, in the earnings call Thursday with Wall Street analysts.
Dawson pointed out that the comparable quarter in 2014 also included brisk sales of the Surface Pro 3, which had launched in May of that year. "I buy it," said Dawson of Hood's explanation for the downturn in Surface revenue. "Some people may have held off in the expectation of new devices. But we have absolutely no guidance on the profitability [of the Surface]."