Windows Phone's next life: How Microsoft could recast it for productivity or services
Microsoft's consumer phone business may be dying. So now what? It's time to move to Plan B, and even Plan C.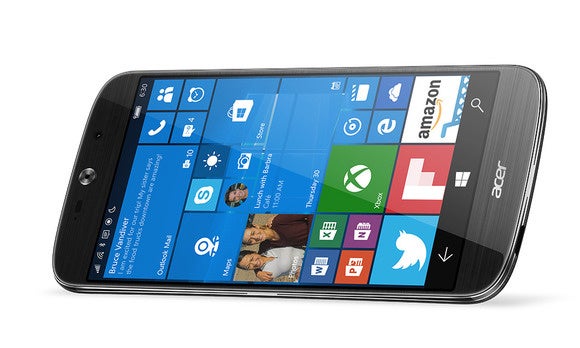 Acer Are we seeing the beginning of a trend where PC vendors with little to no phone presence seize upon Windows 10 Mobile?
What we're seeing here are not traditional phone vendors agreeing to sell Windows phones. Instead, Acer and Vaio are PC vendors looking to expand into new markets, but without having to compete with Samsung, Huawei, and other entrenched Android phones. Hardware vendors can boost their profit margins by selling a bundle of hardware and related services—we've seen companies like Dell build their entire business around such an idea. And Microsoft will undoubtedly bend over backwards to help them.
Plan C: A world of mobile apps and services
Let's just hypothesize, however, that Windows Phones fail completely—from Microsoft, Acer, Vaio, and others. In this scenario, Nadella kills the Surface phone. Partner support dries up. Microsoft sighs, shutters its phone business, and redefines a "universal" app as one that roams among the PC, tablet, Xbox, HoloLens—plus iOS and Android.
Today, Nadella's mantra of "cloud first, mobile first" says nothing specific about devices. Microsoft considers itself to be a cloud company, capturing and parsing data it collects from sensors, the web, enterprise applications, and the like. In the meantime, its developers are busy linking that cloud to as many hardware platforms as possible.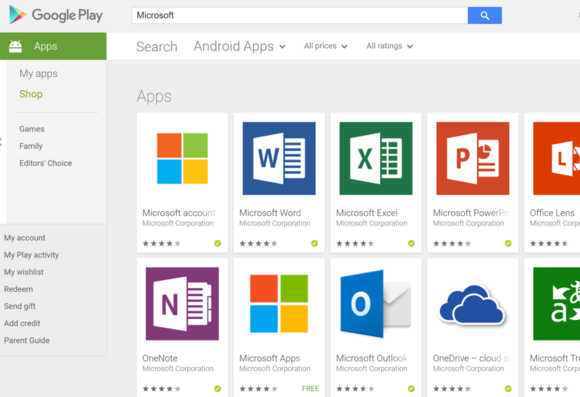 Mark Hachman The number of Microsoft-authored app in third-party app stores is surprising.
You'd be shocked at how many apps Microsoft has authored for both iOS and Android—as far as Android is concerned, the tally is 57, by my count. Fifty-seven! For Microsoft, each of those apps represent a trading desk: You put data in, and receive knowledge out. And all of them look suspiciously like the pieces of a Windows phone: Cortana, Word, Excel, Outlook, OneDrive, Bing, Groove, Skype. Does it matter that Apple or Google supplies the app and the hardware that captures the photo? Not really.
Without hardware, Microsoft's apps and services are like seeds, blown by the wind. They'll land on a user's iPhone or Android phone. Maybe they're choked out by Apple's own services, or ruthlessly rooted out by its third-party app policy. Some of those apps, though, land on fertile ground. They'll migrate to the home screen, where they're used frequently. Notifications will intelligently advise the user to take action, and suggest related Microsoft apps that might add additional value. Slowly, a Microsoft app garden will begin to grow.
Eventually, though, investors will demand that this strategy return a profit. Does this mean Microsoft will add ads to its mobile apps? Possibly. But in the end, all roads lead to Office 365, the repository where data is stored and knowledge springs forth. That's the end game: subscription revenue, a tithe paid to Microsoft to ensure you're as productive as possible. As long as Microsoft gets its cut, the company really won't care what hardware you use—although you might see a push to tie those phones to the Xbox platform.