Why Microsoft's Surface Book deserves a second look
First it turned heads. Then the glitches started. Still, in the long run, it may prove to be a smart business tool.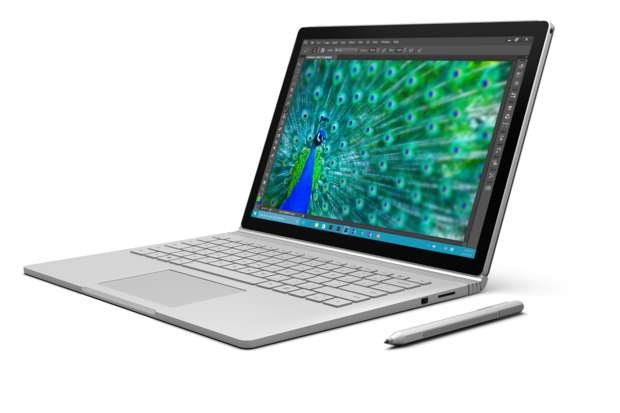 Credit: Microsoft
IT pros in charge of making sure employees have the tools they need don't often see the clouds part and the heavens open wide. Laptops and tablets, smartphones and desktops -- they don't slide down a rainbow and land in your office gleaming like the sun. In most cases, it's about examining the specifications and taking the time to evaluate employee requirements, compare pricing and figure out a deployment strategy.
Late last year, Microsoft released a two-in-one notebook hybrid called the Surface Book that immediately had heads turning. It runs Windows 10, starts at a cool $1,499 direct (see it on Amazon) for the Intel Core i5 version ($2,099 for the Core i7 version) and has a decidedly premium look and feel. The removable Windows 10 tablet attaches to the keyboard via a unique and clever hinge.
In other words, it's just the sort of high-end device that business executives clamor for.
According to Microsoft, it's been selling well; in a recent earnings report, the company attributed a 29% surge in revenue for its Surface line to strong sales for the Surface Book and its sibling, the new Surface Pro 4.
Of course, smart IT pros never rush to deploy a brand-new product line, and with good reason: A lot can go wrong. The new Surface devices, for instance, have been plagued by glitches including freezes and lock-ups, faster-than-normal battery drain, overheating, slowdowns on Bluetooth and Wi-Fi, issues with sleep modes and screen abnormalities such as a shrunken login screen.
Microsoft has released a series of firmware patches, most recently on Feb. 17, to address the problems, with varying degrees of success. As with any device that's popular with consumers, there's an advantage here: Microsoft is motivated to please its wide audience by continuing to roll out fixes. For IT, however, it means waiting out these fixes and testing to make sure they are fully resolved and work with your apps.
Once the new-product issues are ironed out and your IT shop is ready to make a move to Windows 10, though, I believe the Surface Book may prove to be one of the most useful business productivity products you'll find. Here's why.
Flexible design meets user needs
A 13.5-in. laptop with a traditional metal keyboard base, the Surface Book breaks from the "tablet meets soft keyboard" design of Microsoft's Surface and Surface Pro tablets. Its detachable touchscreen glides into position using an innovative hinge mechanism. Corporate workers can adjust the viewing angle for use on a conference room table or their desks, or, if they are showing a sales demo or presentation, the screen can be flipped around to face backwards on the hinge and toward the audience.