What we expect from Microsoft's massive device launch: new Surfaces, Lumias, and Band
But we have a hunch that the software is going to be the real star (or goat) of the launch.
Microsoft's flagship feature looks to be Continuum, a feature that allows your phone to connect to a monitor and run universal apps—which would normally be constrained by the phone's display—and run them at the resolution of your monitor. This effectively turns your phone into a PC, and that's a compelling message to sell.
The way Microsoft does this is via what Microsoft is calling the Microsoft Display Dock, a small box that appears to have USB and microUSB inputs and connects to an external display. According to the slide, it will also have a Bluetooth connection built in.
But Windows 10 Mobile is... kiiiind of... ready for prime time. A small group of users running preview builds, including myself, are familiar with how Windows 10 Mobile operates. But for many in the press—think USA Today, Time, and others—this may be their first experience with the new operating system.
I have no doubt that Windows 10 Mobile will be demonstrated on stage, possibly with some new apps. But I will be very interested to see what OS powers the phones the press are allowed to play with, and in what context Windows 10 Mobile is referred to—as a preview, or as a finished product. I would also expect to hear updates on how Microsoft's developer tools to port Android and iOS apps to Windows 10 are progressing.
Finally, there's the question: Who will sell them? Microsoft has long said that it's finding more success outside the U.S. with Windows Phone than within it. On Friday, Reddit noticed that T-Mobile USA had purged all of its Windows Phones from its store. Clearing out inventory? Or is T-Mobile done with Microsoft?
Microsoft Band 2
When it launched, I felt Microsoft's Band was a relatively useful wearable that held up well against the current state of the competition. Unfortunately, the Apple Watch debuted shortly afterward. Android Wear watches also have iterated quickly, enough that they're arguably dominating the smartwatch market.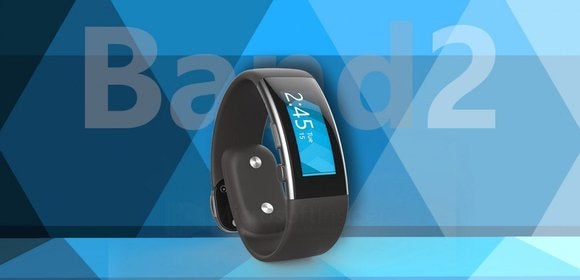 The new, curvier, Microsoft Band. Credit: MicrosoftInsider
Since the Band debuted, Microsoft has given its wearable just a few updates of significance. One expected update to the Band 2 is a curved display that will help it conform more naturally to the wrist, as well as possibly some other sensors. Blair Hanley Frank, my colleague at IDG News Service, reports that Microsoft employees have also been seen wearing Band 2s with metallic clasps: chrome and rose gold.
The Band epitomizes what I call Microsoft's Nintendo syndrome: great first-party experiences, but a struggle to win third-party developer support.
Previous Page 1 2 3 4 Next Page