What we expect from Microsoft's massive device launch: new Surfaces, Lumias, and Band
But we have a hunch that the software is going to be the real star (or goat) of the launch.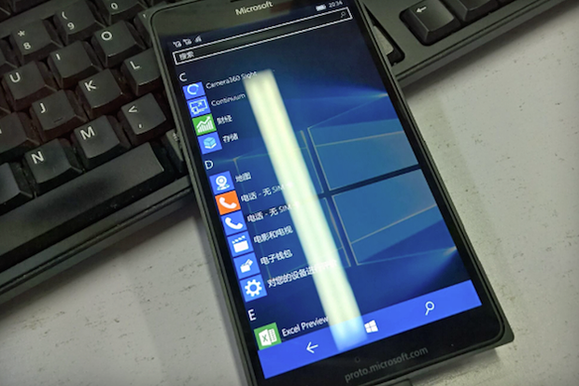 Credit: WPXAP
Hurricane Joaquin may be skipping New York City, but Microsoft's own maelstrom of hardware is still expected to hit today—most likely three new Lumia phones, an updated Surface Pro 4 tablet, and a new Microsoft Band.
You'd be forgiven for thinking that Microsoft's device business will steal the spotlight. But their success could arguably turn on something else: software.
Somewhere within Redmond, Microsoft executives are making a choice: Do they show Microsoft's new flagship phones running the safe, stable, and established Windows Phone 8.1 OS? Or will this be the official coming-out party for Windows 10 Mobile?
That's just one of a swirl of storylines as Microsoft readies its launch. Then there are the rumored flagship Lumia phones, the Lumia 950 and 950XL, which have appeared seemingly everywhere but the event itself and are the first premium Windows phones in over a year. (Microsoft may also launch a third phone, the Lumia 550.) Then there's the launch of the second of the Band fitness trackers, a product Microsoft never seemed all that committed to as the market for wearables cools.
The most boring part of the launch could be the one that Microsoft should be most excited about: the Surface Pro 4, a refresh of Microsoft's powerful productivity tablet that's nearing a billion dollars in revenue per quarter.
So what is going to be there? Here's our best guess.
Surface Pro 4
The Surface Pro 3 that launched about 17 months ago was finally the Windows tablet everyone wanted. Its success turned on its design: a svelte, streamlined productivity PC that just so happens to be a tablet. Microsoft's Surface business raked in $888 million in revenue during the June calendar quarter, and it's certainly possible that Microsoft could disclose that it topped a cool billion for the just-completed third quarter.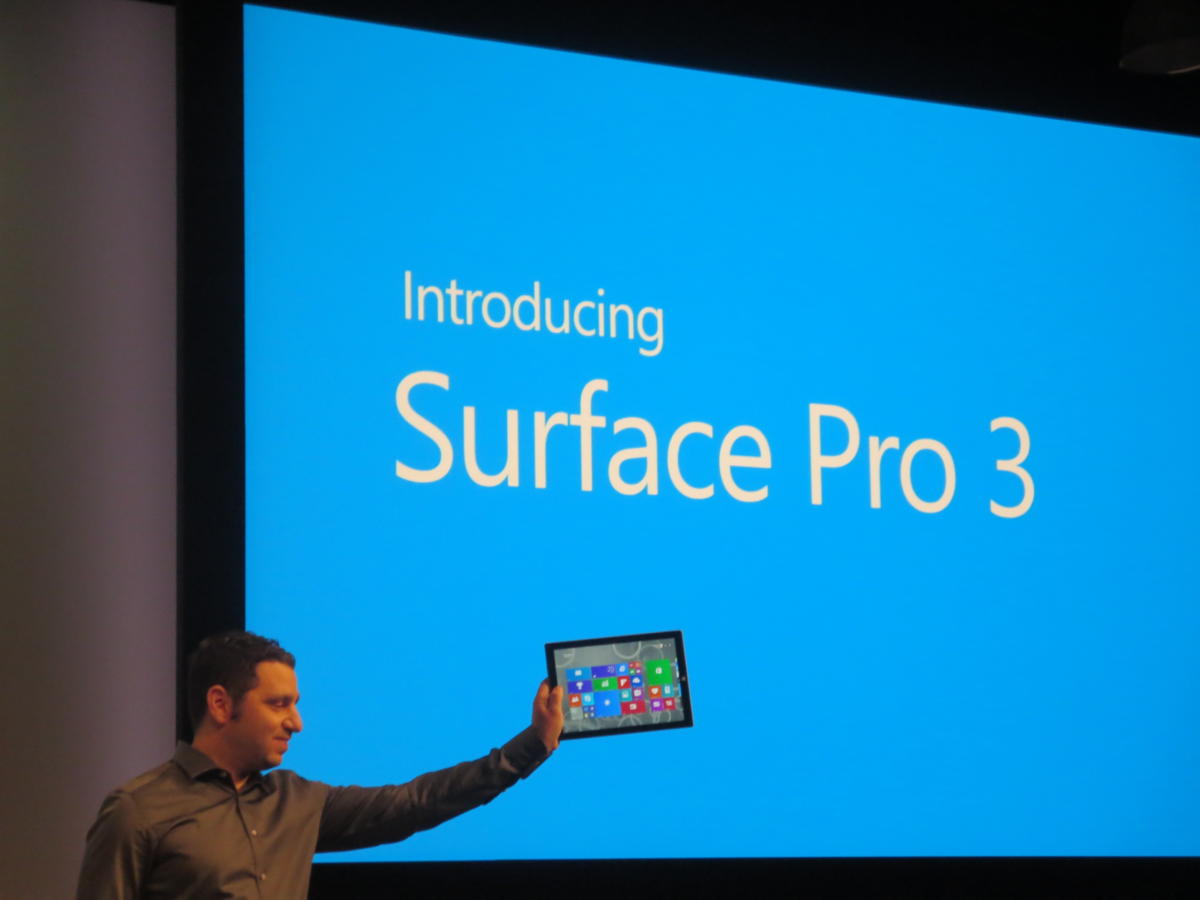 Microsoft's Surface Pro 3 shown on stage in May 2014. Credit: Agam Shah
If Microsoft announces a Surface Pro 4, many expect it will include Intel's new Skylake chip for increased performance. I would like to see a Windows Hello camera built in to enable biometric logins, but the recent launch of the Lenovo Miix 700—with a rear-mounted Hello camera—makes that a bit doubtful.
One rumor also claims that the Surface Pro 4 will essentially do away with the bezel — on all but the side with the Windows button, presumably. Tom Warren of The Verge suggests that the SP4 could have a 4K or even 5K display, to go along with a new stylus, and perhaps a fingerprint reader. I'd hope for the latter but not the former, because I'd rather not have a high-res display eating away all my battery life.