What they're saying about the Amazon Fire Phone
The first reviews of Amazon's first smartphone are in, and we hope Jeff Bezos is open to constructive criticism.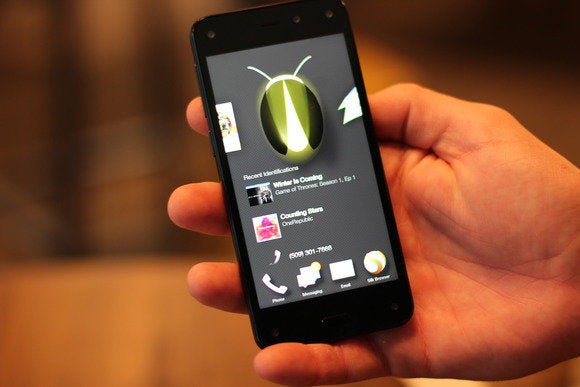 Amazon's Fire phone isn't getting much love in its first wave of reviews from the tech press.
Most reviews of Amazon's first smartphone run from negative to lukewarm, with warnings to wait until Amazon refines its software and comes up with better hardware. Still, reviewers weren't totally down on the phone, as they praised its simplicity and its value for Amazon Prime subscribers.
We'll have our own impressions of the Fire Phone soon--TechHive's model has just arrived, and our sister site PCWorld has some initial thoughts one the phone. But to whet your appetite, here are the key takeaways from the people who got earlier access to Amazon's new smartphone.
The Fire Phone won't win any beauty contests
The Fire phone is a simple black slab whose most distinguishing features are the four cameras on the device's front corners. Those cameras allow for Amazon's Dynamic Perspective feature, but they don't make for the sharpest look. "Amazon appears to have put so much effort on the Fire phone's unique features that it didn't focus on making the device attractive," Engadget's Brad Molen wrote.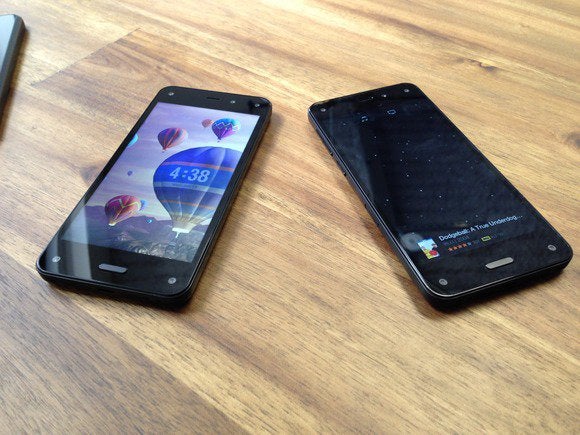 IMAGE: SUSIE OCHS. Reviewers don't think this is a good look for the Fire Phone.
Gizmodo's Eric Limer at least appreciated how the Fire phone feels, with a 4.7-inch display that's manageable for one-handed use and rubberized sides "for increased grippiness."
The Fire Phone's unique features stand out
To make a mark in the crowded smartphone field, Amazon has included a few features that you can't find on other phones.
Dynamic Perspective makes use of sensors and those four front-facing cameras to track the user's head. This allows for better motion control in games and apps, and for a 3D perspective on certain images that changes as you move around. It's a neat idea, but reviewers felt that execution needs work. "Dynamic Perspective is meant to keep the screen simple, showing you only information when you ask for it, but it mostly just hides useful information," The Verge's David Pierce wrote. "Exposing that information then requires such finesse that for a long time you'll be seeing things rapidly flicker in and out of existence, not knowing how to make them stick around or find them again."
Reviewers had similar gripes with Firefly, which lets users identify bar codes, music, videos, written text and other things from the physical world. It's supposed to be like magic as you can launch the scanner by holding down a button on the side of phone, but it didn't always work flawlessly. "My problem with Firefly was its inconsistency," Re/code's Walt Mossberg wrote. "One morning, it correctly identified Quaker Oats, but not Cheerios. Dial liquid soap was seen as Dial soap bars. And it never could identify the Samsung Galaxy S5 box. It also got the email address wrong when scanning the business card of an Amazon executive."