What if there's no 'next big thing' for Apple?
Spoiler alert: There probably isn't. But that shouldn't cause anyone to panic (aside from Wall Street lemmings)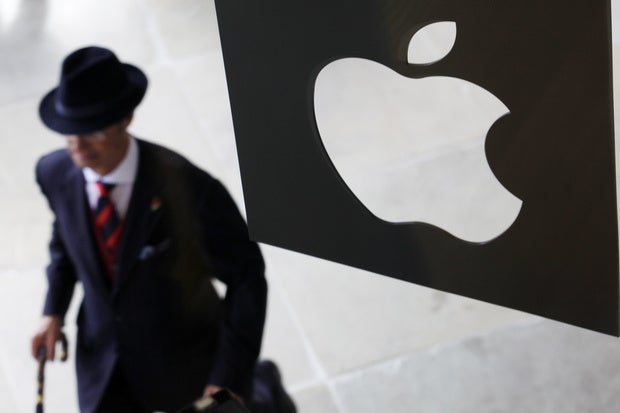 If we have reached "peak app," as Walt Mossberg posits, have we also reached the peak of Apple, mobile's biggest beneficiary?
After all, with growth stalling in Apple's plump iPhone business, which drives two-thirds of the company's revenue, and the Apple Watch plummeting 55 percent in the most recent quarter, it's not clear where Apple will turn for the next big thing.
Unless, of course, there's no next big thing, but instead a slew of "big enough" things.
With services accounting for an ever-growing share of the Apple pie and the potential for a host of Apple Watch-like devices animated by these services, Apple's future could be very bright, even without an iPhone-sized revenue generator.
Sunset for smartphones
With Apple set to announce earnings shortly, analysts are expecting a 16 percent drop in iPhone unit sales. For the quarter ending in March 2016, the iPhone registered its first quarterly decline since its 2007 release, triggering warning bells throughout the industry.
This slump looks likely to persist.
As Benedict Evans notes in his weekly newsletter, China Mobile recently released statistics on the handsets on its network, with 15 percent of its customers buying Apple iPhones. Importantly, while there is "a lot of churn between the Android players underneath," the Apple crowd demonstrates "very high loyalty." Fifteen percent, by the way, translates into 150 to 200 million iPhone users in China, which is more than Apple's U.S. base. China is indeed a very big deal.
How much of the rest of China Apple can claim remains to be seen. Globally, there are roughly 2.5 billion smartphones in use, reasons Evans, the number of which will climb to 5 billion over the next few years. Unfortunately for Apple, "Android will convert most of that next 2.5 billion, [as] most of those people are in emerging markets and most will be buying phones for under $50 and certainly under $100."
Apple, the premium player, simply chooses not to go there. Even for relatively cheap complements to the iPhone, like the Apple Watch, Apple has eschewed a low-price, high-volume strategy.
The internet of Apple things
It's actually with the Apple Watch that signs of hope appear. True, IDC estimates that Apple Watch shipments tumbled 55 percent in Q2 2016, an even more precipitous drop than the overall watch decline of 32 percent. The decline, according to Jitesh Ubrani, senior research analyst for IDC Mobile Device Trackers, comes because "consumers have held off on smartwatch purchases since early 2016 in anticipation of a hardware refresh, and improvements in WatchOS are not expected until later this year."