What developers want from iOS 10
Apple is expected to take the wraps off the next version of iOS, tvOS, watchOS, and OS X at WWDC. We spoke to some app developers to find out what's on their wish lists.
Camera API improvements
Ever since Apple opened up its camera for tinkering, the store has been has been packed with alternatives to the stock Camera app. Advanced shooting modes and editing tools have turned the iPhone into a virtual all-in-one photography studio, but Camera+ co-founder Lisa Bettany is hoping Apple can help her make the app even better.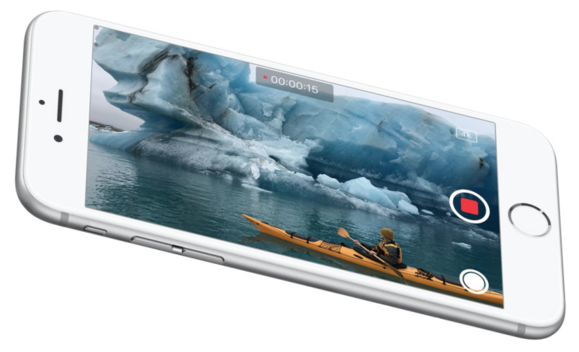 Credit: Apple
Aside from looking forward to the possibility of a dual lens in the iPhone 7 "to either control focus and depth of field after the fact, or simulate a bokeh (effect) from a bigger sensor like on a dSLR," she wants iOS 10 to deliver features that can help iPhone users of all generations.
"I'd love to see optical zoom, better stabilization, and wider aperture for low light photos. … I would also like to see continued improvements to their local tone-mapping and noise reduction algorithms that currently cause pixelation and blotchiness with skin tones in particular. Deep trench isolation was a step in the right direction, but the problem still exists, especially with the front-facing camera."
Secure Enclave access
Bagget might be the only developer who has had a hand in creating iconic marsupials and industry-altering algorithms, but these days he's focusing his energy on a decidedly less-envious endeavor: email. But Inky isn't just another email client, simple, safe and versatile, Baggett is trying to do for messaging what he did for trip planning. But he needs Apple's help to realize his vision.
"We're hoping that developers get access to the Secure Enclave. There are mainstream USB and MicroSD devices called Hardware Security Modules (HSMs) that allow truly secure storage of cryptographic keys. In particular, an app can ask the attached HSM to generate a key, and the key will be securely stored in the HSM's local storage. … For example, an application might say, 'Please decrypt this ciphertext using the secret key,' or 'Please sign this message using the secret key.'
"This doesn't sound like a big deal, but it's huge, because no matter what software the user runs (malware, etc.) the keys are absolutely, positively safe."
Tighter tvOS collaboration
Since the idea for his app SketchParty TV germinated while watching a demo of AirPlay mirroring from an iPhone to an Apple TV, it's no surprise that Matt Braun wants some of iOS's ingenuities to make their way to Apple TV. At the top of his list is an obvious one, Picture-in-picture for video apps on Apple TV, "possibly invoked through the app switcher."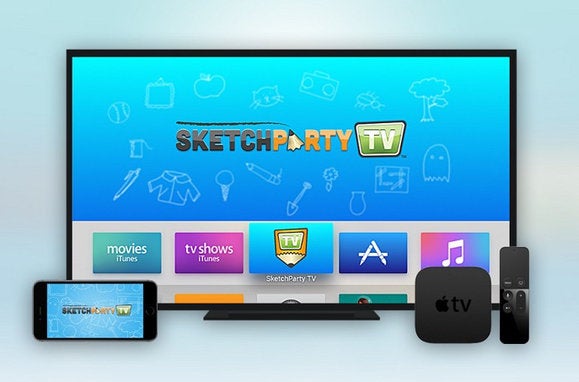 Apple should do more to alert you when an app is available for more than one platform. Credit: SketchParty TV
Previous Page 1 2 3 4 Next Page