watchOS 3 is Apple's most crowdsourced product ever
Apple saw how we actually used our Apple Watches, and adapted watchOS to fit. Hallelujah!
Quick change
When watching the watchOS 3 demo, it became clear that Apple has altered its central watch strategy. Where the first incarnation embraced its active capabilities–contacting friends, launching apps through Glances, spending time fiddling with watch faces–the new version drastically cuts down on the amount of time we need to spend with it.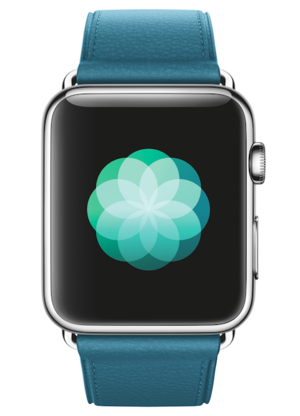 Credit: Apple
Glances have been incorporated into apps, watch faces can be saved and quickly changed by swiping, and messaging is more about replying to conversations than starting them. Basically, it's taking the way most early adopters use their watches and applying it to the broader system. It's not so much an indictment of the former method, but rather a willingness to adapt to users' experiences.
It's not just the addition of a requested feature here or there. watchOS 3 is Apple's first truly crowd-sourced product, a direct response to its consumers' real-world usage; feedback from users revealed that the watch is much more of a passive device than Apple envisioned. Where Apple's products have always been made to fit into people's lives, they also require a fair amount of change from the user. With the watch, it needs to be a frictionless, effortless experience, and to achieve that the OS needs to adapt to how it's being used.
A new direction
With watchOS 3, there will be both learning and unlearning curves, but neither will be as steep as watchOS 1. There's an overall intuition to the controls and features that may seem obvious in retrospect, but they are changes made possible by observing the millions of users who worked the watch into their daily routines. With watchOS 3, the integration will be much smoother.
Still, though, it's surprising to see Apple so willing to bend. With previous products that may have been misunderstood (iPod Hi-Fi, G4 Cube), Steve Jobs opted to quickly put them on ice rather than seek out ways to make them more palatable. In fact, there's been a common refrain among Apple watchers in the years since the untimely passing of Apple's charismatic CEO and co-founder: Steve wouldn't have allowed this. It's been used to conflate the company's perceived missteps, mindset shifts and buggy software updates into a narrative built around a singular theory: Apple has lost its way.
No one will know if Jobs would have ever released a product like Apple Watch, but only Tim Cook's Apple would allow its users to influence the experience so directly. It's a phenomenon that can clearly be seen in the last few versions of iOS and OS X, but watchOS 3 takes it to a new level.