watchOS 3 FAQ: Glances are going away as Watch apps speed up and move to a Dock
The Apple Watch is getting faster and easier to use, with fun new messaging and fitness features, too.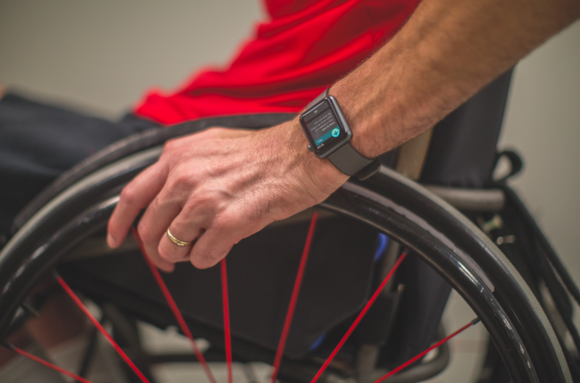 Apple studied the Apple Watch's wheelchair users and came up with more accessible fitness features for watchOS 3. Credit: Apple
Any changes to Messages?
Replying to a message on your Apple Watch is easier in watchOS 3, because you no longer have to tap the reply button to pick the way you want to respond. You can tap the microphone icon to dictate a message, the smiley face to reply with an emoji, a new heart icon to send your heartbeat, or scroll down with your finger or the Digital Crown to see the prewritten smart replies you have saved.
There's also a new reply option called Scribble, which lets you scrawl out letters with your fingertip that the watch then converts to text. This won't be ideal for sentences, but perfect for scribbling short answers to questions you don't want to dictate aloud. Scribble works in both English and Mandarin, and it knows which language your keyboard defaults to.
Messages on the Apple Watch are getting some of the same creative features tha are coming to Messages in iOS 10, like large emoji, stickers, confetti, and Invisible Ink, which scrambles your images and text so your recipient has to swipe to reveal the actual message.
What's happening to Glances?
Glances are going away. In watchOS 3, swiping up on the watch screen will bring up a revamped Control Center, more similar to what you'd see on your iPhone. The Glances in watchOS 2 have a mini Control Center-like screen, but in watchOS 3 the Control Center's options are expanded, and there's nothing to the left or the right.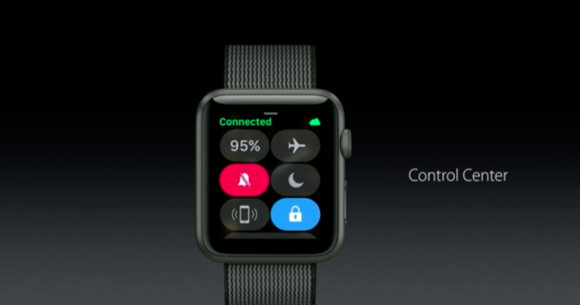 Say goodbye to Glances—swiping up reveals a redesigned Control Center.
I want new watch faces. What are my options?
Mickey Mouse is finally joined by a Minnie Mouse watch face in watchOS 3. Apple is also adding an Activity face so you can see your daily progress toward your Move, Exercise, and Stand goals. You can choose between a digital, analog, and chronograph version, as you see below.
There's also a new face called Numerals, which is a spare but beautiful option that you can customize with various fonts and colors.
How do I change my watch face?
Just swipe left or right on your watch screen from edge to edge to toggle between faces. It's not a whole lot easier than force-pressing to see various faces and choose between them, but Apple said people like to use different faces for different times of day, so it's simplifying that process slightly.
There's also a new Faces Gallery coming to the Watch app in iOS 10 this fall for finding and customizing watch faces.
Previous Page 1 2 3 4 5 Next Page