Wallet no more: How the tech behind Apple Pay can change our lives
Apple Pay is still in its infancy, but its infrastructure could replace everything from credit and debit cards to keys and IDs.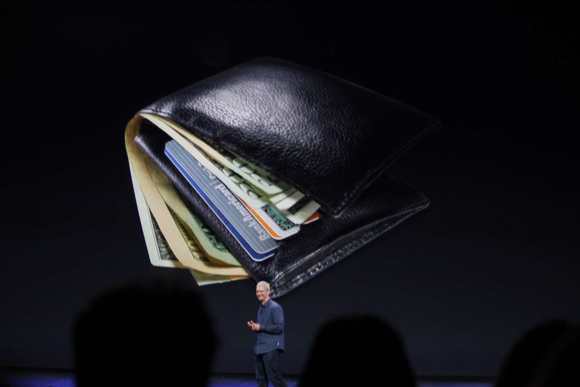 Despite the fact that it is, at least so far, a U.S-only affair, I think it's fair to say that Apple Pay has become a rousing success. With dozens of partner banks, thousands of merchants, and millions of credit card enrolled in the program, the folks from Cupertino seem to have pulled off a feat that has, so far, eluded every last one of their competitors: Creating a digital wallet that is as easy to use and widely accepted as the traditional payment methods it replaces--and much more secure at that.
Look beyond payments, however, and the interlocking puzzle of hardware and software that Apple has busily built into its devices over the last several years reveals all kinds of exciting new possibilities.
Location, location, location
Ever since its introduction, the iPhone has been capable of determining its location anywhere in the world with GPS, and of communicating with other computers over wide areas using cellular and Wi-Fi networks.
With the arrival of iOS 7, however, the handset's range of awareness started to get smaller: Bluetooth Low Energy allows iPhones to determine their location within a building or a room, and talk to other devices, like iBeacons, at a distance of a few feet.
Enter the iPhone 6, which incorporates a technology, called Near Field Communication (NFC), that is designed to work within a range of a few inches. At that distance, things immediately get very personal in nature--a necessity if you're trying to conduct a secure payment transaction like Apple Pay does.
But this technology could be used for much more, from unlocking your car and front door to helping you make sure that you're taking the right medication. Imagine walking into the cafeteria at your office, waving at a coffee machine and getting exactly the kind of hot beverage that you like; or, perhaps, a less mundane example: Imagine walking into a hotel room--which you unlocked via NFC--and finding everything from the lighting to the temperature automatically customized to your liking.
The best part of NFC is that it is not proprietary; rather, it's an open standard that has existed for decades and that is already widely in use in applications that range from office access to border control. In fact, you can buy passive NFC tags, which do not require a battery, for mere pennies over the Internet, and active communications are supported by all kinds of devices that are already on the market. Apple has just given the technology the kind of broad adoption and appeal that it needs to become mainstream among consumers.