USB-C charging: Universal or bust! We plug in every device we have to chase the dream
Four devices and five chargers tell us just how close we are.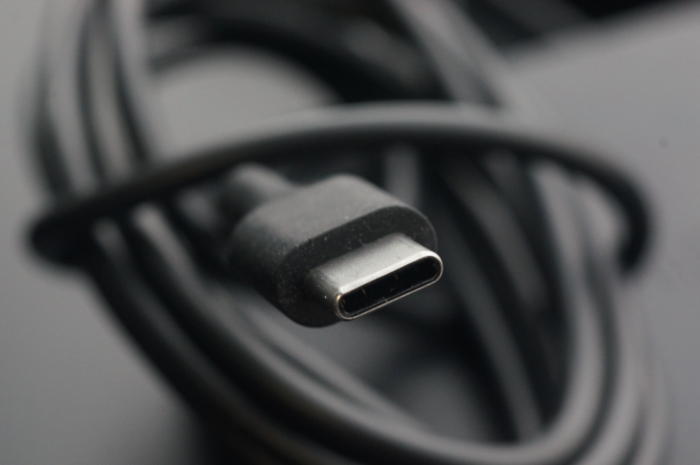 Credit: Gordon Mah Ung
We're here to tell you about the second way USB-C is great for technology. You already know the first way—the ability to plug a cable into your device without thinking about the orientation. Hallelujah. But the overlooked advantage—for laptops, at least—could be the promise of universal USB-C charging. Rather than always having to carry your laptop's charging brick with you, you could, in theory, just borrow a friend's charger.
Today, of course, we're a world away from that reality. From Microsoft's Surface Pro 4 to Dell's XPS 13 and HP's Spectre X360, the vast majority of laptops still use proprietary chargers. Still, a few USB-C-powered devices do exist, and we gathered them up to stage a "plugfest," testing USB-C's potential for universality.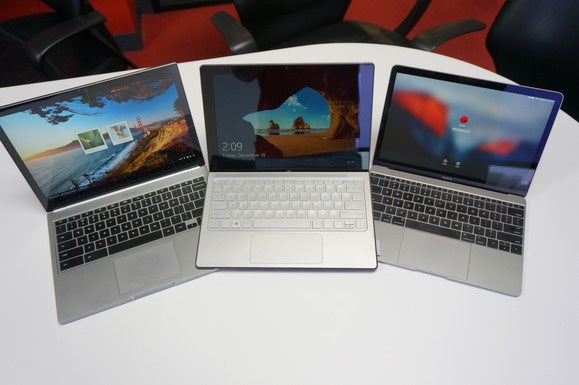 All three of these laptops have USB-C ports for charging, but does that mean their chargers are interchangeable? Let's find out! Credit: Gordon Mah Ung
Our USB-C-powered subjects included Apple's MacBook 12, Google's new Pixel Chromebook, HP's Spectre X2, and the Huawei-built Nexus 6P smartphone. All feature the newfangled USB-C port and each comes with its own charger. I also threw in a curve ball by including Innergie's new PowerGear USB-C 45 charger. As its name implies, it has a maximum output of 45 watts, and is certified to work with Apple's MacBook.
For the first test, I took each device's charger and plugged it into another device and noted whether it would charge from within the OS. If I'd taken another week or so to play, I could have drained the devices and measured the time it takes to recharge. At this stage in the game, however, I'm most concerned that a device charges—period.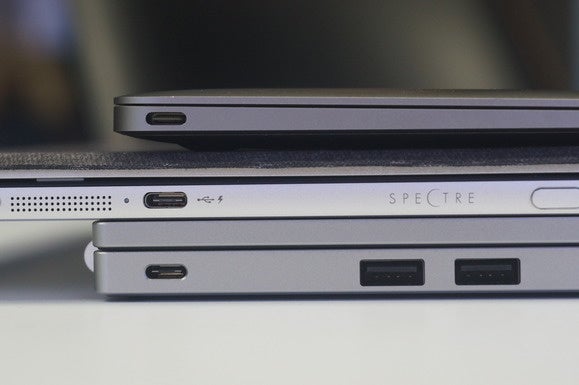 The MacBook 12 sits atop an HP Spectre X2, with Google's 2nd-gen Pixel at bottom. Credit: Gordon Mah Ung
When I think of universal laptop charging, I think of the famous World War II photo of Soviet troops shaking hands with American troops on the shattered Elbe River bridge. Do the results of my tests live up to this symbol of unity and signify an end to proprietary bricks? Sorta.
The tiny MacBook 12 charger worked just fine with Google's new Pixel. Conversely, the Google Pixel charger worked just fine with the MacBook 12. Innergie's PowerGear USB-C 45 worked with both devices, too. HP Spectre X2's ugly power brick charged the Pixel and MacBook. And all four larger bricks were able to charge the Nexus 6P—but interestingly, the Apple MacBook charger would only charge the phone at a standard rate, while the others elicited a "Charging rapidly" screen. But, hey, like I said, charging is charging.