The US$499 Lenovo Yoga 710 brings 360-degree versatility to budget users
It's portable and productive, and it can rotate 360 degrees on its hinge. Not bad for an affordable small laptop.
Sure, you can find some decent laptops for around $500, but finding one that's a little special is a bit more difficult. Lenovo's Yoga 710 (in the 11-inch version) stands out from the mob, emphasizing portability and versatility.
Its most enviable feature for the price is the 360-degree hinge. As your clamshell-bound friends look on enviously, you can turn the Yoga 710 into a tent mode for movie-watching, or stand mode for showing a presentation. This versatility is a nice bonus for the price.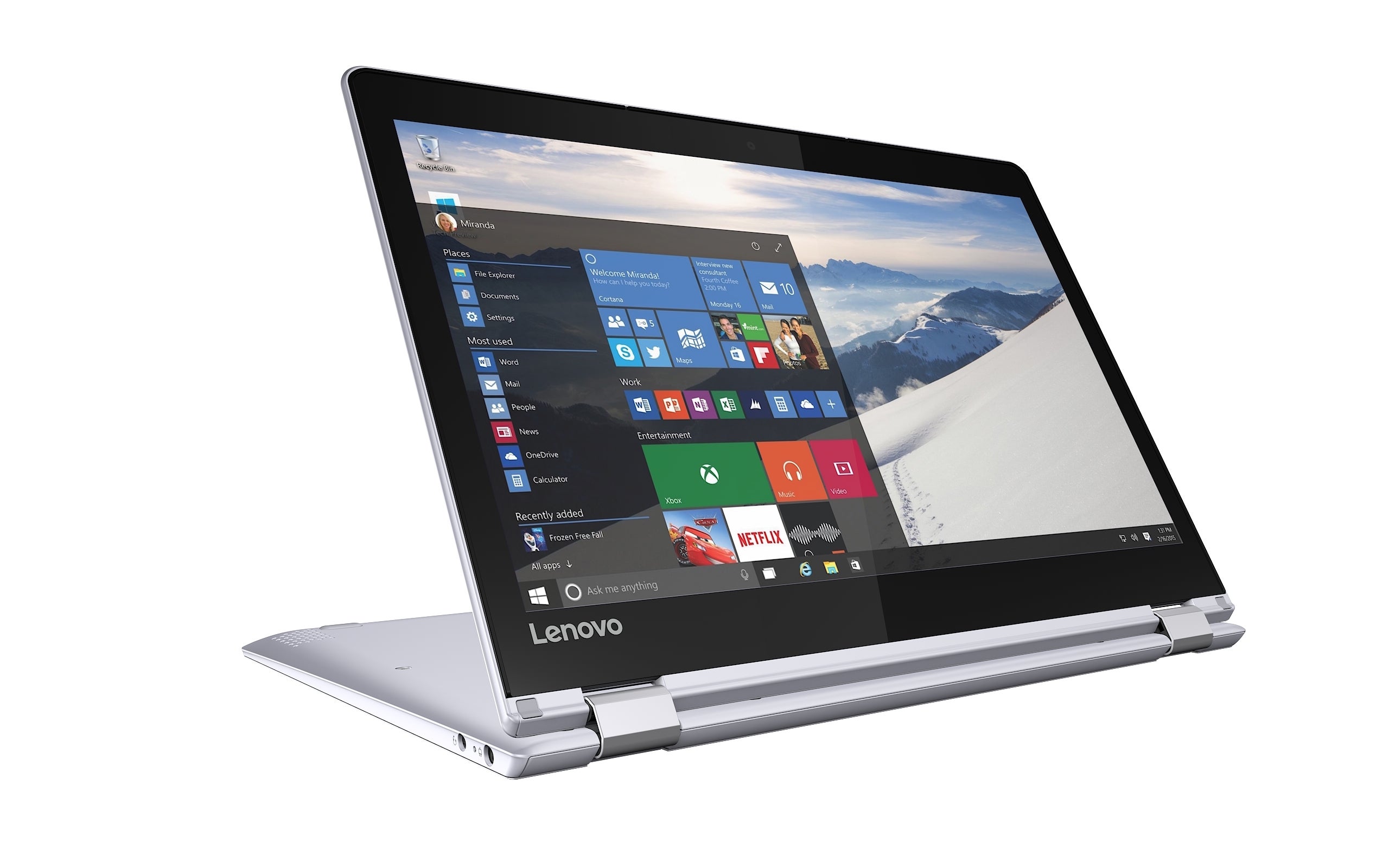 Lenovo's Yoga 710 in stand mode. It's nice to find a 360-degree hinge in an affordable laptop. Credit: Lenovo
While lower-priced laptops tend to be heavy, the Yoga 710 is light, at just 2.35 pounds. Of course it helps that the 1080p IPS display is just 11.6 inches diagonally. (The 14-inch version of the Yoga 710 is 3.63 pounds by comparison.)
For this smaller form factor, lighter-use laptop, Lenovo features CPU choices up to an Intel 6th-gen (Skylake) Core M5 CPU wth integrated graphics. You can configure the RAM up to 8GB (LP-DDR3), and you can choose up to 256GB of SSD storage. The 40Wh battery is rated by Lenovo to last up to 8 hours.
The Yoga 710 series will be available in June. The 14-inch version noted above will have a starting price of $799, with much higher-end options, including core i7 CPUs and Nvidia graphics, also available.