The Roll review: iPhone app takes intelligent charge of your Camera Roll
EyeEm's free app rates, ranks, and tags your photos so you don't have to.
Overall, The Roll was helpful in either pointing me in the right direction or at the very least offering an alternative point of view. That said, I often disagreed with—or did not see the logic in—some of The Roll's picks, and aside from the rating, there's no hint of why or how the app came to its conclusion. It never divulges why some images carry a higher rating than others.
According to EyeEm, the methodology of ranking photos is generally a combination of artistic photography principles combined with its deep-learning technology, but there's no explanation for specific individual photos.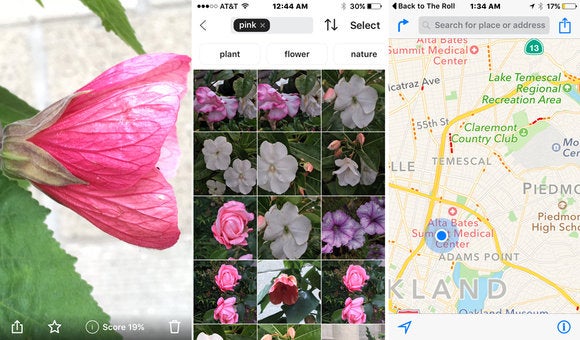 With this debut, users should be aware of a few things. First, you must be connected to a Wi-Fi network to use The Roll.
Second, the app sees only images directly in the Camera Roll folder of the iPhone's Photos app—not in other albums you may have stored on your iPhone. For example, I tried importing a batch of photos via iTunes into the camera app for a test, but The Roll would not recognize those photos, as they were not added to the Camera Roll, but to different albums.
The keyword function was strong overall, but while the keywords were abundant, they sometimes seemed vague. For example, a picture of my cat was tagged as "pet, animal, whisker, animal eye" and more. The one thing it did not list was "cat," which is unfortunate because that would be my search term.
The Roll is free and available on the iOS app store. It works on the iPhone and iPad right now, but even with an up-to-date operating system, I found iPad operation buggy at best.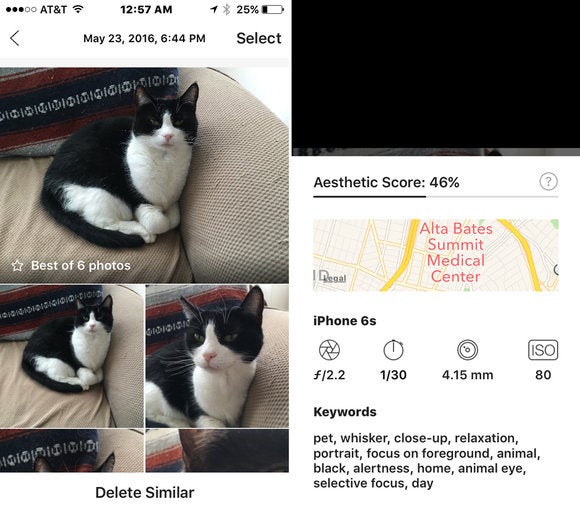 Bottom line
You have nothing to lose, and perhaps some insight to gain, in giving The Roll a try. It's very easy to use; all you need to do is launch the app and it takes care of the rest. Its keywording skills are laudable, if not perfect, and that alone is worth the price of admission. As for choosing the best photos from your collection—that was sometimes hit or miss—but its third-party neutral perspective was nonetheless intriguing. As a brand new release, The Roll's debut is auspicious, but it still has a way to go to accomplish the goals to which its creators aspire.