The real Apple Watch party starts this fall
The hardware is nice, but Jason Snell argues that the platform is just getting warmed up.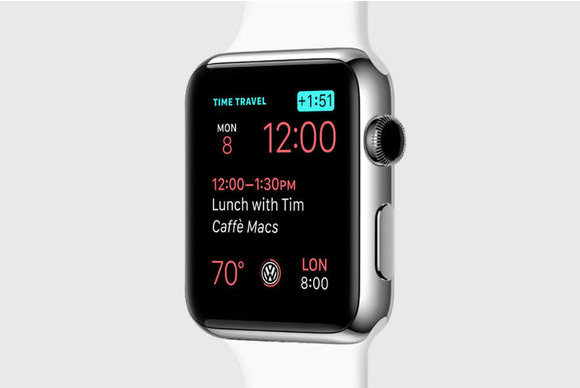 "The Apple Watch is available on April 24," Apple CEO Tim Cook declared on stage during Apple's March media event, officially setting the launch date for Apple's highly anticipated new product. And yet when you consider all the facts, it's hard not to conclude that the Apple Watch truly arrives this fall, and its first six months have been merely a prologue.
I wear my Apple Watch every day, and I enjoy it. The fitness features have made me more active, and I enjoy being able seeing notifications from my iPhone and responding quickly when I feel the need. But as with so many new Apple products, the early users are on the shakedown cruise, before all the regular passengers come aboard. This was true with the iPod and the iPhone, and it feels true about the Apple Watch, too.
"Now, our objective for the quarter wasn't primarily sales," Cook said during his conference call with financial analysts last week. If not sales, then what?
First, consider that most entirely new Apple product suffer from shortages, and not just because of pent-up demand. Building a new piece of high technology in large numbers, especially with Apple's specifications, can be fraught with difficulties. So part of the objective of the first few months of Apple Watch production was to increase manufacturing volume. First came fulfilling demand in the Apple Watch launch countries; then as the initial demand has been met, Apple has added in new countries with their own initial demand and rolled the watch out to Apple's retail stores. The goal is to reach the holiday season with an ability to accept every Apple Watch order that's made, and to have enough watches to sell at Apple Stores (and other retail establishments).
Then there's watchOS itself. The version on the Apple Watch today is so new, it doesn't really even have a name. It's an impressive piece of work, but softwareunlike hardwareis a constant work in progress. Apple needed the Apple Watch hardware to be rock solid on the launch date, because once that watch hardware is out in the world, it's never going to get any better. But the software, that's a continuing story.
Getting to version 2
With the announcement at WWDC 2015 of watchOS 2finally, a name!we can see how the Apple Watch will function beginning this fall, and how holiday watch buyers will experience it. The big story is support for standalone watch apps, but there will be plenty of other feature tweaks as well, exactly what you'd expect after six months of continued development of a brand-new product. (Not to mention, watchOS 2 will benefit from what Apple has learned from the first users of the Apple Watch outside Apple. The company tested the product extensively in house, but there's nothing better than hearing from real customers about what they desire and what disappoints them.)