The best PC laptops of 2015: 2-in-1s, Ultrabooks, budget PCs and more
Our top picks show off the best tech advances in portable PCs, from new CPUs and GPUs to new materials and of course, Windows 10.
That means this laptop will perform every bit as fast as a top-of-the-line gaming desktop rig with a $550 GPU in it. You'll need a GeForce GTX 980 Ti, GeForce Titan X or Fury X to outrun this laptop. A laptop!
With its 17.3-inch IPS panel, the GT72 Dominator Pro is heavy, but this is a laptop you'll lug mostly to another room or a friend's house. The good news? MSI throws in a backpack large enough to carry this sucker around. That alone can cost you a couple of hundred bucks. Given that the model we're reviewing pushes $3,100 with a quad-core Skylake CPU and G-Sync 75Hz display, every freebie helps.
Best high-end Chromebook: Dell Chromebook 13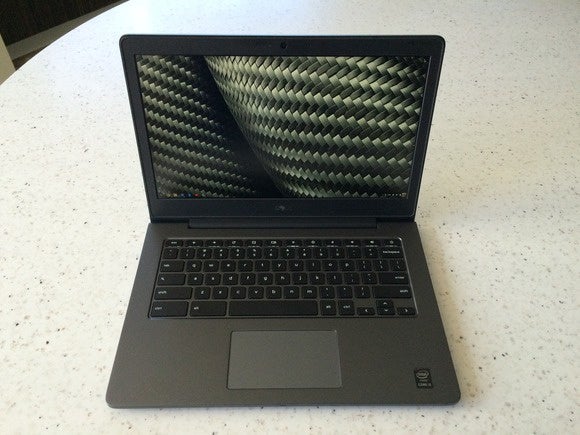 Dell's Chromebook 13 is the first built expressly for business, with a wide range of configurations and prices from $399 to $899. Credit: Melissa Riofrio
The best Chromebook in someone's dreams is the Chromebook Pixel. For the rest of us, Dell's new Chromebook 13 is attainable and a noticeable cut above most other models.
Whereas many lower-end Chromebooks feel like toys, the Chromebook 13 is made for grown-ups. Its build includes a tough carbon-fiber lid with a rubber gasket for even more durability. It houses a 13.3-inch, 1920x1080 IPS display—either anti-glare (as with the unit we're testing), or a Gorilla Glass touchscreen. Inside the magnesium-alloy body you'll find a Broadwell Celeron CPU. Our review unit's Celeron 3205U is looking peppy in our performance tests, and battery life seems close to Dell's promise of 12-13 hours.
Dell's Chromebook 13 is no bargain at $429 as configured. We know most people like Chromebooks costing $300 or even far less. For a category that's hitting its stride, however, with growth in education and the enterprise, the Chromebook 13 is a laptop that looks and acts like it means business.
Best low-end Chromebook: Asus Chromebook Flip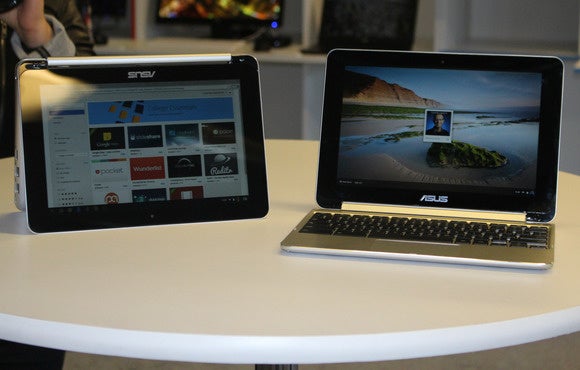 The Asus Chromebook Flip has a 360-degree hinge and will take advantage of upgrades to Chrome OS specifically to improve the touch UI. Image: Melissa Riofrio
We have low-end Chromebooks to thank for bringing web productivity to the masses—budget-minded individuals, and of course, cost-conscious schools. The cheapest model we've seen, the Hisense Chromebook at Wal-Mart, costs just $149. Go there if you want to, but our pick for the best low-end is a little more expensive—and a lot more versatile. That would be the Asus Chromebook Flip, the first mainstream Chromebook convertible and a solid deal at $249.
Previous Page 1 2 3 4 5 Next Page