The best password manager on Android
You really need to be using a password manager, and Dashlane is currently at the top of the heap.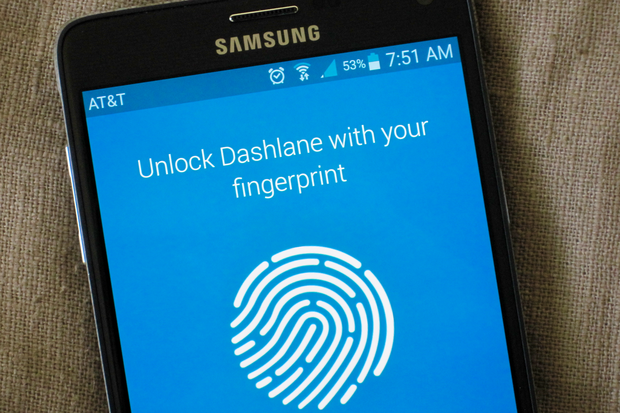 Credit: Derek Walter
No matter how hard you try, it's just impossible to get away from passwords. Sure, many services now let you sign in through Google or Facebook, but a ton still force you to use the traditional protocol. Coming up with an easy-to-remember scheme to produce unique passwords for every service may sound like a good idea, but in practice it's impossible to stick to this given how many sites have different rules.
Google's method to sync your passwords between Chrome and Android works well, but very few developers have implemented it. Plus, this system won't help on iOS or other desktop browsers. The bottom line: you need a password manager, and the best one out there right now is Dashlane.
Why Dashlane is the best
By no means is Dashlane the only good password manager, but I've found it to offer the most consistent experience across platforms and an innovative feature set that has trumped the others.
Before using Dashlane my go-to was LastPass, but some high-profile breaches have made me nervous, and the desktop interface is still stuck in the 90s.
I find Dashlane does a lot of smart things about security, like allowing you to authenticate passwords and access the app with the fingerprint reader on the newest Nexus devices and flagship Samsung phones.

If you need a password, Dashlane is happy to oblige with one as secure as you want.
There's the usual promise of robust security for your passwords, but the best peace of mind comes from the fact Dashlane will replace your weak passwords with strong ones en masse. It's also a nice safeguard against any kind of account breach—you'll be able to immediately replace your passwords.
Material world
On Android, Dashlane will ease your password misery by automatically signing you into apps where you've synced a username and password. To make this happen, be sure you've given Dashlane permission for auto-login.
Dashlane also offers its own browser, which of course has all your passwords at the ready. It's a little trickier in Chrome, as you'll have to copy them over from the Dashlane app if they're not synced to the browser.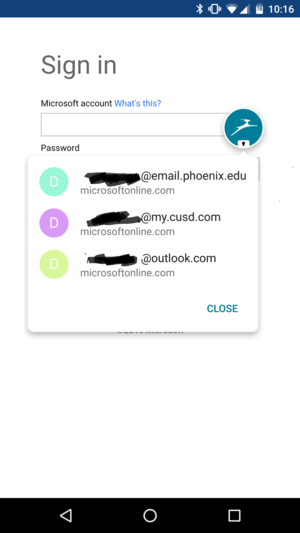 Dashlane will suggest saved accounts to use for signing into Android apps.
This is because Dashlane's solution for this was integration with SwiftKey. The keyboard would auto-detect you needed a password and then would call in Dashlane to finish the job.
But due to technical issues the feature has been taken down. I'm not terribly surprised as it was quite buggy, but it was an excellent idea that will hopefully be back soon.