The best laptops of 2016: Budget PCs, 2-in-1s, Ultrabooks and more
Our top picks show off the best tech advances in portable PCs, from new CPUs and GPUs to new materials and of course, Windows 10.
Best Gaming Laptop: MSI GT72S Dominator Pro G Dragon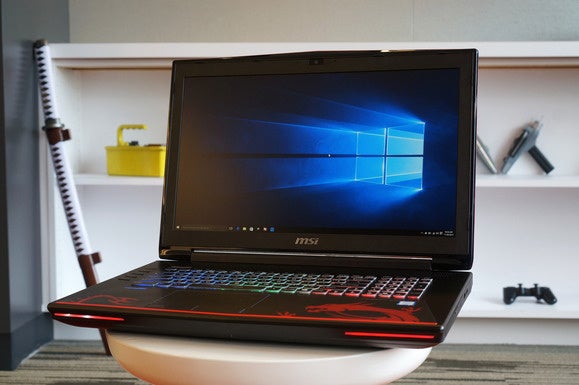 MSI's GT72S Dominator Pro G Dragon features a G-Sync panel and GeForce GTX 980 card. Credit: Gordon Mah Ung
We love our desktop gaming rigs, but there are times when a full-tilt boogie semi-portable laptop just makes more sense. Take the MSI GT72S Dominator Pro G Dragon, which packs a GeForce GTX 980—Nvidia's top-dog GPU for laptops that offers 1:1 performance with its desktop counterpart. Yes, you read that right. A laptop that performs every bit as fast as a top-of-the-line gaming desktop rig with a $550 GPU in it. In fact, our review unit even slightly outperformed the desktop we compared it against.
But the MSI GT72S Dragon isn't just a one-trick pony. Across the board, it held its own against comparable desktop systems, and even edged out the desktops in certain tasks when we overclocked its Core i7-6820HK processor from 3.2GHz to 4.0GHz.
The only drawback to this system isn't its weight, though with a 17.3-inch IPS panel it's certainly heavy. Our review model pushes $3,100, thanks to its quad-core Skylake CPU and G-Sync 75Hz display. MSI throws in a free backpack to lessen that price tag's sting, and honestly, a comparable desktop setup isn't astronomically cheaper—but it's still a good chunk of cash. You get what you pay for, though, and that's true desktop performance in a laptop.
Best high-end Chromebook: Dell Chromebook 13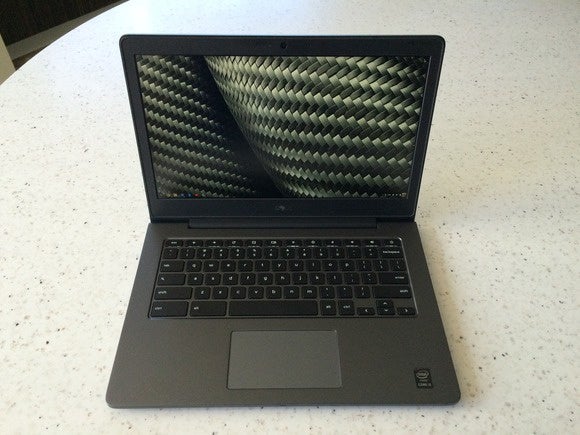 Dell's Chromebook 13 is the first built expressly for business, with a wide range of configurations and prices from $399 to $899. Credit: Melissa Riofrio
The best Chromebook in someone's dreams is the Chromebook Pixel. For the rest of us, Dell's new Chromebook 13 is attainable and a noticeable cut above most other models.
Whereas many lower-end Chromebooks feel like toys, the Chromebook 13 is made for grown-ups. Its build includes a tough carbon-fiber lid with a rubber gasket for even more durability. It houses a 13.3-inch, 1920x1080 IPS display—either anti-glare (as with the unit we're testing), or a Gorilla Glass touchscreen. Inside the magnesium-alloy body you'll find a Broadwell Celeron CPU. Our review unit's Celeron 3205U is looking peppy in our performance tests, and battery life seems close to Dell's promise of 12-13 hours.
Dell's Chromebook 13 is no bargain at $429 as configured. We know most people like Chromebooks costing $300 or even far less. For a category that's hitting its stride, however, with growth in education and the enterprise, the Chromebook 13 is a laptop that looks and acts like it means business.
Previous Page 1 2 3 4 5 Next Page