The best laptops of 2016: Budget PCs, 2-in-1s, Ultrabooks and more
Our top picks show off the best tech advances in portable PCs, from new CPUs and GPUs to new materials and of course, Windows 10.
Best Surface: Microsoft Surface Pro 4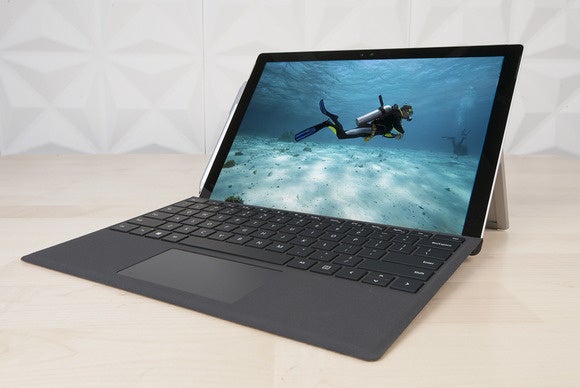 The Surface Pro 4 is an evolved Surface Pro 3 and better in everyway. Credit: Rob Schultz
We know, you think we're biased with a category named "Best Surface," but Microsoft's Surface series is really an evolutionary step beyond the typical "convertible" devices that physically separate from the keyboard to run independently as tablets. Surface clones have arisen that are also light, yet still very capable: Lenovo has its new Miix 700, HP has its Spectre 12 X2. We expect the clone wars to keep heating up in the coming months.
The best one today, however, is the Surface Pro 4. It has a top-rated display, great performance, and its keyboard and trackpad are miles ahead of competing designs (*cough* iPad Pro). We choose it over the Surface Pro 3 for its performance and better thermals (with less fan noise) compared to the older model.
The only caveat: It's expensive—and the essential keyboard adds $130 to the price. That means the mid-range Surface Pro 4 with 256GB of storage, 8GB of RAM and Core i5 is a $1,430 computer. Ouch.
Still, for those who really valuable portability (it really is laptop performance in a tablet) and will actually use it as a tablet on occasion, you'd be hard pressed to beat the Surface Pro 4 today.
Best Budget Surface Clone: HP Spectre x2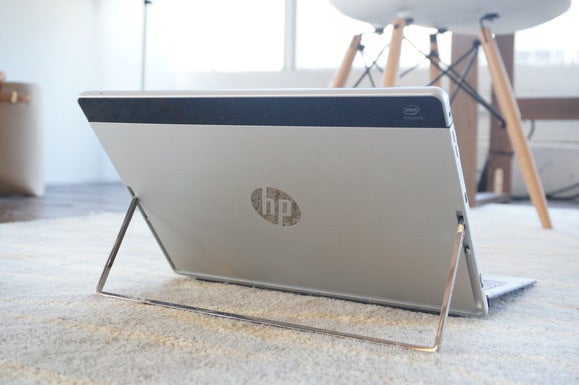 The kickstand on the Spectre x2 folds back to 150 degrees and pops out with a switch. Credit: Gordon Mah Ung
If you're thinking that the Surface 3 is the Surface Pro 4's affordable alternative, think again. For $800, HP's Spectre x2 gives you 128GB of storage, 4GB of RAM, and Intel's Core m3 series—the company's latest Skylake CPU, tuned for low power. It's also LTE-ready, so you can easily add it to your cellular plan for untethered working (that's a $100 option for the Surface 3). Oh yeah, and you get the keyboard, too.
That's a heck of a package, especially given that a comparable Surface 3 bundled with its optional type cover costs $830—and sports an Atom processor. About the only places that the Surface 3 shines are in battery life and portability: The Spectre x2 died a little more than an hour sooner in our battery rundown test, and it's well over a half-pound heavier.
But the Spectre x2's larger display and solid performance put it far ahead of the Surface 3 for office and home tasks. Relative to the Surface Pro 4, there are compromises it makes in the display (which has a larger bezel, skews blue, and is slightly less bright), as well as with its kickstand design, but you still get tremendous bang for your buck.
Previous Page 1 2 3 4 5 Next Page