The best laptops of 2016: Budget PCs, 2-in-1s, Ultrabooks and more
Our top picks show off the best tech advances in portable PCs, from new CPUs and GPUs to new materials and of course, Windows 10.
Performance is top-notch, but we took issue with HP's decision to control thermals by throttling CPU speed. HP has since updated its BIOS to keep the performance ticking along under heavier loads. The cost is slightly more fan noise, but you get the performance you're paying for. You also get great audio, awesome battery life, and touch support on all models. We have high hopes for the Skylake model that's coming down the pike.
Best Budget Ultrabook: Asus UX305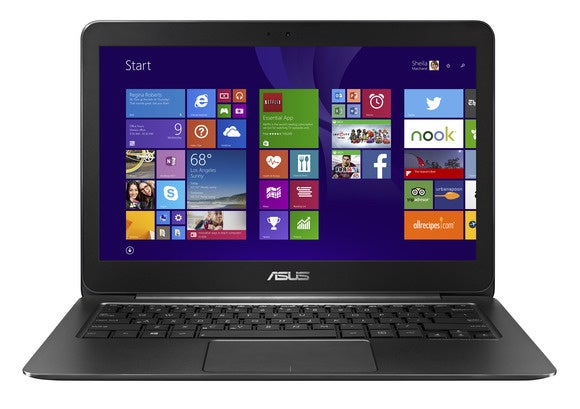 Asus gives you a ton of value for the money and arguably the best budget ultrabook. Credit: Asus
Enter Asus' UX305, the best budget Ultrabook in town. It packs in 8GB of RAM and a 256GB SSD for the low price of $700. You'd think Asus would skimp in build quality or sneak in a lousy screen, but it didn't. The body is aluminum, and the display is a 1920x1080 IPS screen with anti-glare finish. It's also one of the thinnest Ultrabooks today, at roughly 12mm thick and weighing just 2.6 pounds.
The CPU isn't a Core i5-class, but rather than step down to Atom, Asus stepped sideways, with Intel's Core M in the original UX305 and the new Core m3 in the updated UX305. We're actually in the middle of testing the updated Core m3 UX305. The early results say it's comparable in every way except perhaps performance.
There are some compromises. There's no backlighting on the keyboard, which is pretty standard in any Ultrabook today. The trackpad, while not horrible, is a tad bit springy. Still, it's one hell of a deal in a price range that usually nets you thick, ugly and plastic.
Best luxury laptop: Microsoft Surface Book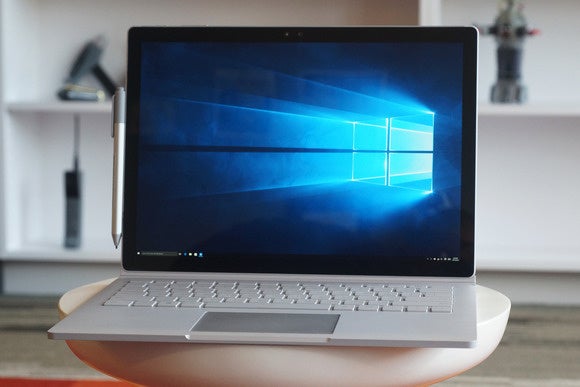 Microsoft's Surface Book is expensive but fast and unique, and a radical re-thinking of a laptop. Credit: Gordon Ung
There's no way to describe Microsoft's Surface Book as anything but a luxury item. The configuration you want—the one with the GPU under the keyboard—isn't even available until you slam $1,900 onto Satya Nadella's desk. But what you get is glorious.
Start with the beautiful, high-resolution 13.5-inch screen, a discrete GeForce option, Skylake dual-core and exceptional battery life. That you can remove the screen to use as a tablet—err, clipboard—with the included pen is just a major bonus.
Performance in general is near the top of the heap. On graphics loads, including video-accelerated encoding, it can't be touched by anything in its class.
Those who can afford it are going to get what they want: a beautiful laptop that'll probably start conversations in the first-class cabin as you fly from Dubai to London.
Previous Page 1 2 3 4 5 Next Page