The best free apps for marathon runners
Training for any race—let alone a 26.2 mile marathon—can be a daunting task. Luckily, there's an app, or several, for that!
Running and mobile apps seem to go hand in hand--after all, runners often have their phones with them, whether for safety, for music, or because they've paired their favorite fit tech device to their smartphone. So, naturally, there are plenty of apps out there to help train for a marathon, whether they're training programs, running/fitness trackers, or even calorie counters. Here are a few apps to get you started--the rest of those 26.2 miles are, unfortunately, up to you.
C25K 5K Trainer FREE--iOS, Android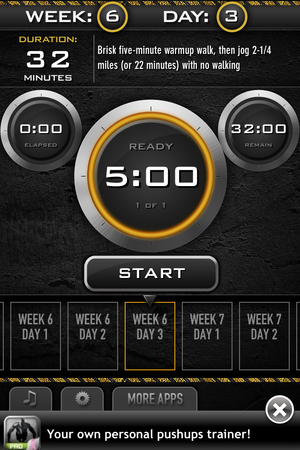 If you're not quite ready to even think about running a 10K--let alone a marathon--I don't blame you. To help get yourself motivated, try a shorter race, such as a 5K (about 3.1 miles). C25K Free is an app that promises to get you from sitting on the couch to running a 5K race in eight weeks.
The app starts out with simple, alternating jog/walk workouts (three workouts per week for eight weeks) and features audio cues that tell you when to jog and walk. You can listen to your own music while you use the app, and by the end of the sixth week you'll (hopefully) be running 2.25 miles without any breaks. Plus, if you like the C25K method, you can download Zen Labs' paid apps which include a half-marathon and a marathon trainer.
Runtastic--iOS, Android, Windows Phone 8, BlackBerry, Bada
Runtastic is more social network than hardcore fitness tracker, but it does help keep you motivated. This app--which is available for basically all mobile operating systems, including BlackBerry and Bada--uses your device's built-in GPS to track your distance.
This means it's best for people who run outside (it won't be able to accurately track your treadmill workouts), because let's face it: If you're training for a marathon, mixing up scenery is key. Runtastic has a couple of nice features for distance runners such as letting you rate your day and workout by noting how you're feeling, what the trail felt like, and what the weather was like.
Striiv Walkathon + Fitness Games--iOS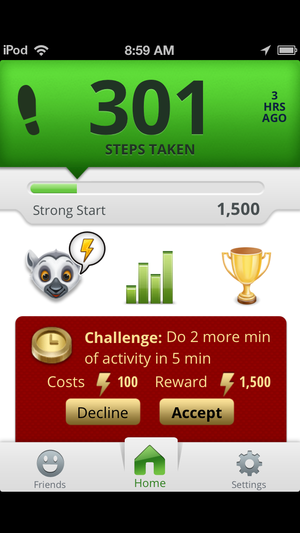 If social networks don't motivate you, Striiv's Walkathon + Fitness Games app might just do the trick. This app basically turns your iPhone into a pedometer by using your device's built-in accelerometer to track your steps, whether you're walking or running.
It's not great as a standalone fitness tracker, since you can't track individual workouts, but it does have a couple of unique motivation techniques--most notably a FarmVille-esque game called MyLand (the more you walk/run, the more you can grow your plants and build things), and a walkathon feature that lets you walk/run for charity. The more you move with Striiv, the more you can donate to one of three charities (saving the rainforest, clean water, and polio vaccinations for children)--combining exercise and philanthropy so that you can feel good in more ways than one.