Tech support's NSFW problem
Help desk staffers can be caught in the middle when BYOD users get very personal with their devices.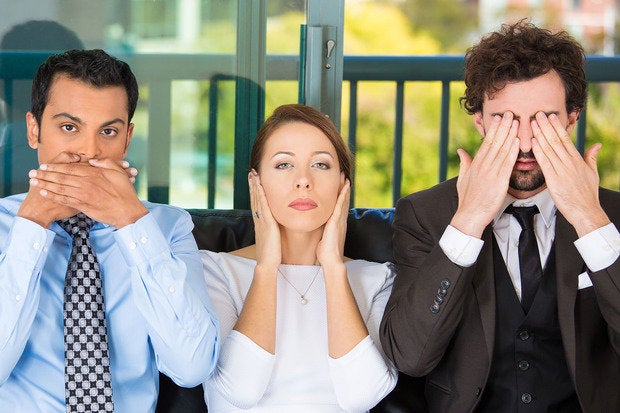 Credit: Shutterstock
As the recent scandal over leaked celebrity photographs reminded us all, people use their electronic devices for very personal pursuits in the era of smartphone ubiquity. Depending on the age and inclination of its owner, a modern-day digital device might contain not just nude selfies like those that were shared online, but images from dating sites like Tinder and Grindr, creepshots, or other salacious or even illegal material downloaded from the backwaters of "the dark Web" via anonymizers like Tor.
As blogger Kashmir Hill summed up as the selfie scandal was unfolding, "Phones have become sex toys."
If that's true, then those toys are making their way into the workplace in record numbers, thanks to the ever-increasing number of organizations adopting bring-your-own-device (BYOD) policies.
In a perfect world, none of this should concern help desk employees -- with a well-executed mobile management program in place that incorporates containerization, a technician ought to be able to assist employees with corporate apps and data without encountering so much as a pixel of not-safe-for-work (NSFW) material.
But the world isn't always perfect, as IT support staffers know perhaps more than most. Which means they can find themselves looking not just at enterprise applications but at private images and texts they'd really rather not see. Or politely pointing out to an employee who's synced all her devices to the cloud that pictures from her honeymoon are currently being displayed on the conference room's smartboard. Or repeatedly removing viruses picked up by the same users visiting the same porn sites.
The scope of the problem
In a survey published last year by software vendor ThreatTrack Security, 40% of tech support employees said they'd been called in to remove malware from the computer or other device of a senior executive, specifically malware that came from infected porn sites. Thirty-three percent said they had to remove malware caused by a malicious app the executive installed. Computerworld checked with several security experts, none of whom was particularly surprised by that statistic.
The ThreatTrack survey didn't tease out how much of this was on BYODs. But in a February 2014 survey by consulting firm ITIC and security training company KnowBe4, 34% of survey participants said they either "have no way of knowing" or "do not require" end users to inform them when there is a security issue with employee-owned hardware. Some 50% of organizations surveyed acknowledged that their corporate and employee-owned BYOD and mobile devices could have been hacked without their knowledge in the last 12 months. "BYOD has become a big potential black hole for a lot of companies," says Laura DiDio, ITIC principal analyst.