Survive your trip to grandma's house with your Android phone and these apps
Stave off the boring conversation, questionable food, and terrible Christmas movies with this assortment of Android apps and gear.
Even better, slap your phone inside a set of Cardboard goggles and the snowball fight becomes virtual.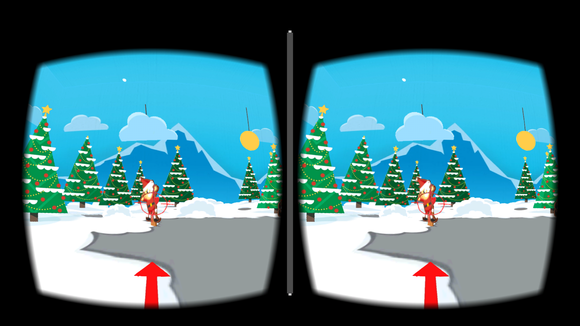 Bring the snowball fight closer to you by playing Google Santa Tracker in a Cardboard viewer.
If the crew is out of elementary school, then perhaps you can introduce them to the world of Hearthstone for some frustratingly addictive card games. Try out Fallout Shelter, as you'll find a lot of fun lies buried in the game's underground vault. Or if it's arcade you're after go for Crossy Road or the new Pac-Man 256. They're all practically endless, so by the time you're finished playing, the ambrosia salad and overcooked turkey just might be gone.
Get everybody involved
If your family is the overbearing type that won't leave you alone, then you might need to beat them at their own game. Challenge them to a round of Spaceteam. It's a quick-moving, multiplayer game for anywhere from two to eight people. It's also cross-platform so even those family members with their iPhone 5s can join in.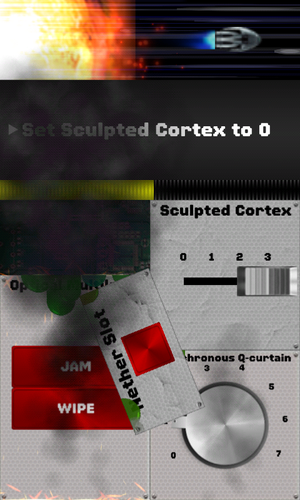 Spaceteam is a great way to get everyone to show their gaming skills.
This is why you brought the Chromecast. There are lots of TV-friendly games that allow everyone to play, such as Big Web Quiz, Scrabble Blitz, or my personal favorite, Alien Invaders.
A word of caution: if grandma has no Wi-Fi, you'll need to create your own network. Since the Chromecast requires a Wi-Fi connection, you'll supply it with your phone. Then your tablet can be the casting device.
Everyone can still hang out together on the couch, without forcing you to endure another sappy, relationship-focused Christmas film.
The 'I'm working' excuse
There's another method that's usually foolproof when it comes to getting others to leave you alone: I'm working.
Yes, you'll probably have to tell grandpa again that the Internet isn't turned off for Christmas. Or answer the question, "You're doing work on your telephone?"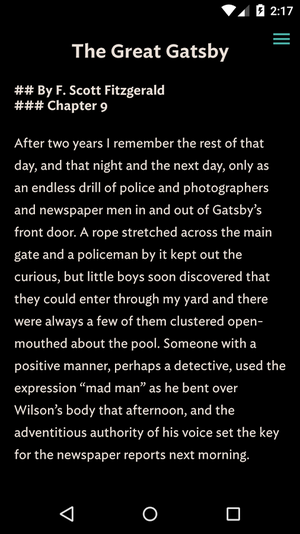 The night mode and minimalist interface make Jotterpad a great writing companion. Credit: Google Play Store
Either way, you can get some real or imagined work knocked out with a number of apps. You're probably familiar with Google's productivity suite and Microsoft's Office apps. But if you want to break from the mold, there are some new choices worth checking out.
For a clutter-free writing environment, give iA Writer a go. It wipes away the interface and lets you focus on writing, which is great if you think your family's weirdness will someday make a hit reality show. JotterPad is another good alternative. It also has a night mode if you want to tap away while Love Actually or some other holiday disaster is on the screen.