Surface Book vs. Surface Pro 4: Picking the best came down to just one thing
Two great productivity machines, one hard choice.
In the Surface Book's defense though—I know, I'm crossing lines—premium features demand premium prices. No other 13-inch Ultrabook gives you this kind of graphics performance, run time or tablet functionality.
Conclusion: Money talks
You could argue that the Surface Book and Surface Pro 4 are two different products for two different markets, and don't compete. But that's a cop-out. Both are mobile devices that Microsoft designed for mobile professionals.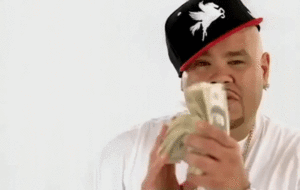 So here's the way we're going to settle this once and for all. If you're a corporate user, with a giant bucket of IT money sloshing dollars at perks like personal laser printers, oxygen bars and dry cleaning, buy the Book. It might be crazy-expensive, but what do you care?
But if you're like us, just ordinary folks... well, the Surface Pro 4 might be more your style. You know how it works, you know what its limitations are, and if you believe in the Microsoft "rule of three" (that Microsoft never gets a product right until the third version), you'll feel more assured that the Surface Pro 4 will be around for the long haul.
Honestly, though, we both feel the Surface Book and Surface Pro 4 are terrific pieces of hardware, and worth your money if you have it. You can't go wrong buying either one.
Previous Page 1 2 3 4