Surface Book vs. Surface Pro 4: Picking the best came down to just one thing
Two great productivity machines, one hard choice.
User experience
Mark: You know, I staunchly defended the Surface Pro's "lap-ability" for a while now. And yes, it's competent. But the Book is a real laptop, one that properly rests on your lap—but doesn't toast your thighs, either. And the Book just barely reclines far enough that it's comfortable for me to use.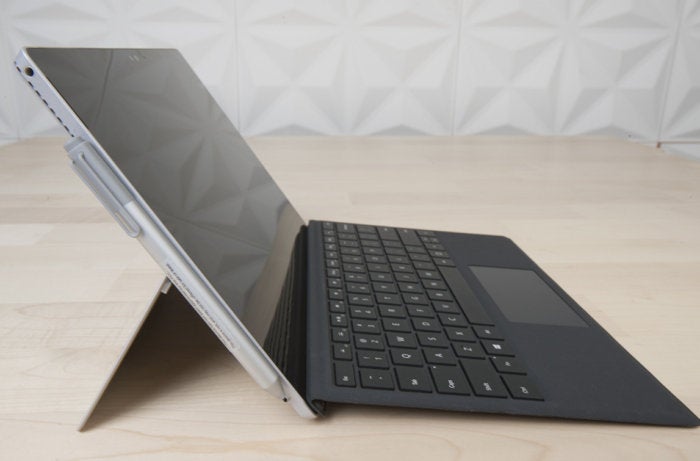 The Surface Pro 4's narrow kickstand is fine for a desk, but it's still not terrific for prolonged lap use. Credit: Rob Schultz
I carry one or two or three or four devices around with me on occasion for various reasons. I'm a hoarder. I have a problem. The Book is a solid two-in-one that can help me knock that habit. I just need to keep that Pen on a lanyard around my neck or else it's going to be eaten by my backpack. I just know it. (Ditto for the Surface Pro 4, to be honest.)
Gordon: I decided "lap-ability" on the Surface Pro 3 had a ways to go when it flopped off my lap onto the carpeted floor no fewer than three times at the same conference. The reporter next to me had his laptop out and his Surface Pro 3 in his bag so yeah, not the greatest strength of the Surface Pro line.
But outside of those times I'm crammed into a seat that would make a budget airline blush, I've been fine with the Surface Pro. It is no by means a laptop and even I admit the Surface Pro 4 can't touch the Surface Book. The gorgeous screen, the great keyboard, the giant trackpad...yeah, I got nothing here.
Bang for the buck
Mark: Can we just skip this one? Let's just ignore the fact that Microsoft loaned us these tablets for review, so I don't have to justify to my wife that spending $3,000 for a two-in-one when we have other laptops that do exactly the same thing is a good idea. Or that yes, I could buy a much cheaper Surface Pro 4, get my butt to a conference a bit earlier and sit next to a power outlet instead of checking out the complementary breakfast.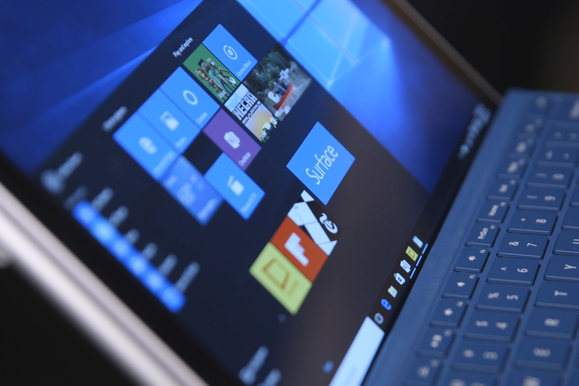 Microsoft's Surface Pro 4 easily tops the Book for bang for the buck. Credit: Peter Ruecktenwald
So, um, I have to concede here that the Surface Pro 4 wins this category hands-down. Can we talk about the display again, though?
Gordon: Not to rub it in, but the base level Surface Pro 4 with its Core m3, 4GB of RAM and 128GB of storage will do the job for what 85 percent of people need out of a portable device. It's also just $900. There's a lot of fancy features in the Surface Book and you pay for it, too.
Previous Page 1 2 3 4 Next Page