Surface Book Review: Microsoft reimagines the laptop, and it's glorious
Powerful, fast and beautiful: The Surface Book is unlike any other laptop you've ever seen
A few vendors have implemented external graphics in a laptop, but no PC maker I know of has integrated the GPU into a separate part of the laptop. This approach is fairly ingenious, because it allows Microsoft to spread the hotter parts between the volume of both pieces.
Read on to find out what happens when you plug a Surface Book without graphics into one with graphics. Does it melt?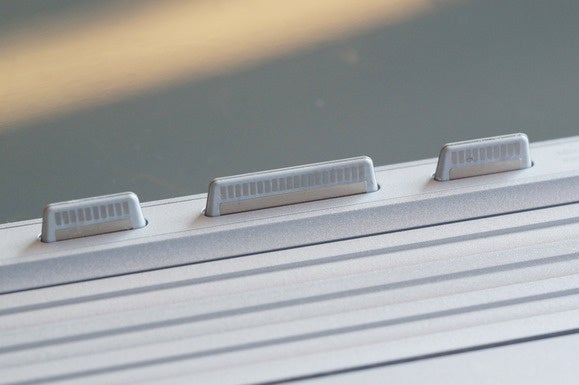 This is how the Surface Book's base connects power and graphics to the Clipboard section. Credit: Gordon Mah Ung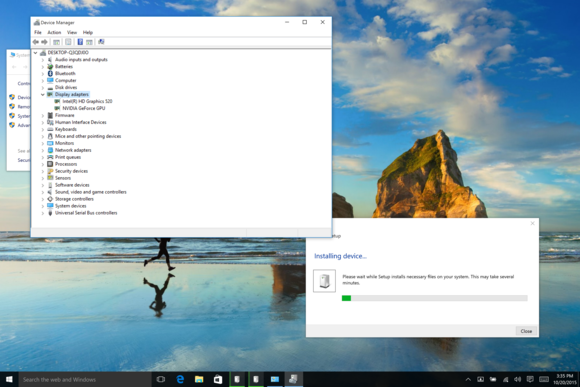 We plugged our Surface Book Clipboard without graphics onto the base with graphics and it worked.
We mixed peanut butter and chocolate
Microsoft's use of a GPU in the base unit also sets up some pretty interesting ramifications for how a laptop could be upgraded down the road. If you bought a Surface Book without the GPU for instance, and somehow obtained a base unit with the GPU, marrying the Clipboard to either base would work just fine, Microsoft says.
I tried it myself —yes, I got peanut butter in my chocolate. Did it work? Yup. After a few seconds of downloading drivers it was up and running without even a need to reboot.
One important detail, should you want to try this "upgrade:" You'll need the bigger power brick too. They may look the same, but the brick for the unit with discrete graphics puts out 60 watts, while the standard brick puts out just 31 watts. Charging with the lower-capacity brick will be slower, or you may find it discharging even when plugged in if the load is heavy enough.
Alas, the company has no plans to sell the base units with just the GPU. It's an entire package or nothing.
Of course, that's Microsoft's position today, but I can see the potential to upgrade the graphics on the Surface Book by simply buying a new base unit with the latest GPU in it.
As this is a Surface, there's pen support of course.
With Microsoft's purchase of N-Trig over the summer, it's no surprise the Surface Book uses the same stylus technology from the Surface Pro 3. This time around, it's much improved, with pressure levels going from 256 in the Surface Pro 3 to 1,024 levels in the Surface Book and Surface Pro 4. There was a lot of griping from early Surface Pro users that losing the 1,024 in the original Pro was a step backward.
Previous Page 1 2 3 4 5 6 7 8 9 10 11 Next Page