Surface Book Review: Microsoft reimagines the laptop, and it's glorious
Powerful, fast and beautiful: The Surface Book is unlike any other laptop you've ever seen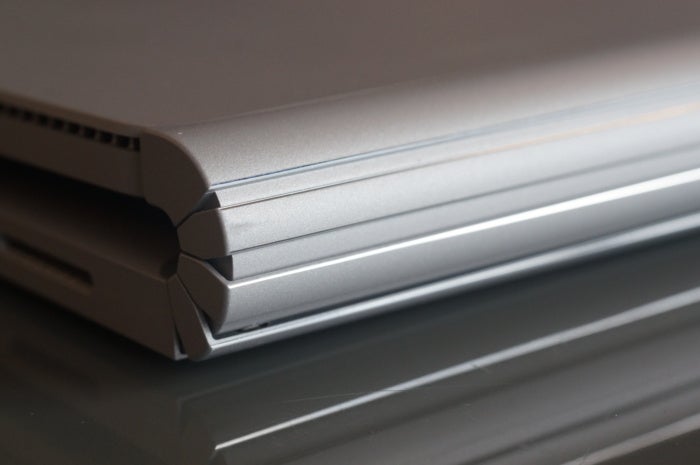 Microsoft calls this a Dynamic Fulcrum Hinge. Credit: Gordon Mah Ung
Pieces of flair
Couldn't Microsoft have just used a conventional latch? Probably, but like the joke from The Office goes, "people want atmosphere and attitude, that's what the pieces of flair are about." And the Muscle Wire Lock is definitely a piece of flair. It uses an electrically charged nickel titanium alloy wire called Nitonal that can change shape and then snap back based on the electricity applied to it. The Muscle Wire Lock clamps tightly. Even trying to rip it off (and I tried) won't budge it.
There's also a little intelligence to it. With the Clipboard battery dead, I re-attached it to the charged base unit. When I tried to remove it immediately afterward, the Surface Book pulled a HAL and wouldn't open the pod bay doors. Once the Clipboard had enough juice, a few minutes later, it relented. The Clipboard also won't flop off when the Surface Book's batteries are completely drained (I tried that too).
If you're thinking these are just nifty parlor tricks to dress up the same old laptop parts, hang on.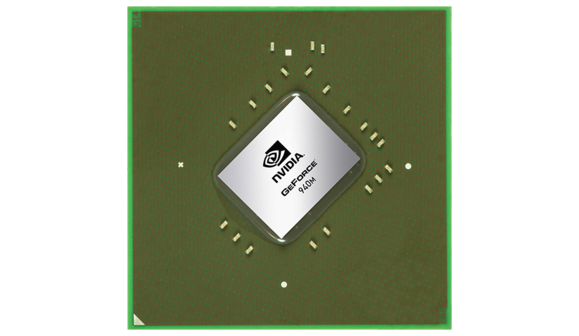 It's a good bet the GPU in the Surface Book is a variant of this chip. Credit: Nvidia
The Surface Book's secret weapon
So you know the Clipboard is a complete PC with a dual-core Skylake CPU, RAM and storage inside (more on the particular specs later). All that in the thermal constraints of an 8mm-thick tablet is an engineering feat. To get even more performance out of the Surface Book, Microsoft decided to embed a custom Nvidia GeForce GPU in the keyboard base. When docked, you get the power of a discrete GPU; when in Clipboard mode, you get Intel's integrated graphics.
In another first, the Surface Book allows you to separate the Clipboard from the base with discrete, while the device is still powered and in the OS. Details of how Microsoft did this haven't been disclosed, but I've heard guesses from other OEMs on everything from an internal Thunderbolt connection to some proprietary design.
My money's on something Ryan Smith at Anandtech.com mentioned—a little-noticed feature kicking around for years in Nvidia's Optimus. Optimus is used on most gaming laptops and allows a discrete GPU to run the show in games or say, Adobe Premiere Pro. But when in Word or other low-intensity applications, the power-hungry GPU kicks off and the Intel integrated graphics takes over to save power.
What most don't remember is that Optimus has supported hot-swapping of GPUs since the beginning. In this demo on Youtube posted in 2010, Nvidia engineers even demonstrate how it would work.
Previous Page 1 2 3 4 5 6 7 8 9 10 11 Next Page