Settings in iOS 9: Every notable change you need to know
Once you upgrade to iOS 9, take some time to peruse the Settings app to tweak it just to your liking.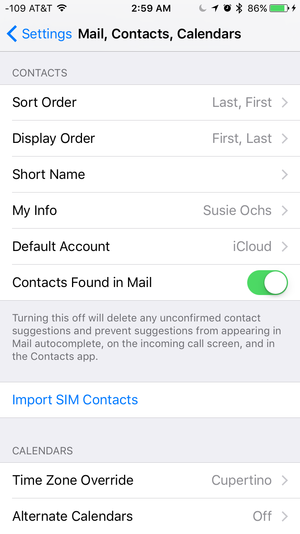 Down in the Calendars section, the "Events Found in Mail" switch is also on by default. This lets the Mail app sniff out events mentioned in your email and offer to add them to your calendar for you.
Notes
New Notes settings let you specify which account Siri will use when you dictate a note to her, as well as which field you want to start new notes with by default: Title, Heading, or Body.
HomeKit
iOS 9 has HomeKit settings to allow remote access to any HomeKit-enabled devices you add to your home network, as well as to invite other people with iCloud accounts to securely connect to and control those devices.
Podcasts
It's a small thing, but there's a switch in the Podcasts settings to use Custom Colors in the app, based on the artwork for each podcast. If you like how the Music app (and iTunes on the desktop) change colors based on what you're listening to, keep this enabled.
Previous Page 1 2 3 4 5