Security, payments experts talk Apple Pay
Three security and payments industry experts discuss the pros and cons of Apple's new iPhone-based contactless payment system, Apple Pay.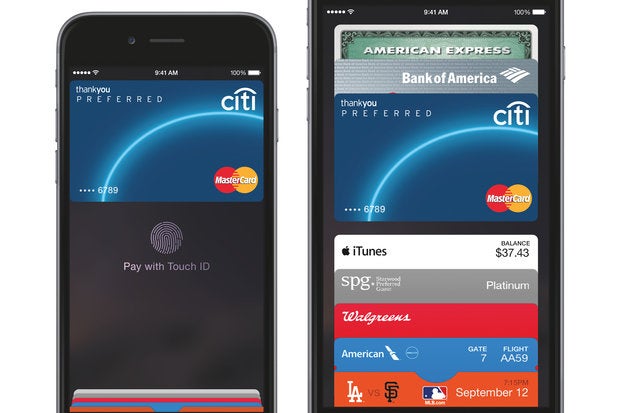 You've likely heard that Apple took its first steps into the mobile payments industry this week with the launch of its Apple Pay NFC-based, contactless payment service.
You've also likely seen someone you know or follow talk/tweet/write about how easy the service is to use. If you watched the first game of the World Series (go Giants!), you probably saw at least one corny credit card commercial teasing Apple Pay. If you shop at Whole Foods, McDonald's or any of the other 220,000 retailers that support Apple Pay today, you may have noticed big, bold signs promoting the technology as you entered the stores.
What you probably haven't seen is a lot of negativity, or even caution, around Apple Pay.
I asked three security and mobile payment experts for their thoughts on Apple Pay. Though none of the sources suggests avoiding the new technology -- in fact, most says it's more safe and secure than using your credit card -- it's obvious that Apple Pay will have far-reaching and lasting effects on the payment industry.
Apple Pay and the Payment Industry
Armando Orozco, senior malware intelligence analyst at Malwarebytes, a company that makes anti-malware software, isn't an iPhone 6 owner and therefore isn't an Apple Pay user, but he says the technology is a big step in the right direction for the payment industry. "I like the idea of not having to carry multiple debit/credit cards and the potential for increased transaction security. I'm a fan of eliminating the physical wallet entirely."
Catherine Pearce, a security consultant with Neohapsis, a security and risk management consulting company, agrees. Pearce would use Apple Pay if she owned an iPhone 6, but she says Apple Pay alone isn't enough to justify the cost of an upgrade from her iPhone 5s. (Only two Apple devices currently support Apple Pay, the iPhone 6 and iPhone 6 Plus, though the upcoming Apple Watch will also work when it's released next year.)
"Mobile payments have the capability to be far more secure than mag-stripe or even chip and pin credit cards, while being more convenient," Pearce says. "I mainly see the advantage as convenience, [but] one-time transaction tokens (like the ones used in Apple Pay) may make direct financial loss from breaches of merchants a thing of the past."
Apple Pay uses a unique device ID number for payments instead of a credit card number. Merchants see only that device ID, not your card number, when you make a purchase, according to Apple.
While modern merchants often have access to a variety of their customers' personal details that can be used in identity theft, Pearce says credit card numbers and checks are more attractive to thieves.