Review: The iPhone X is the best phone for business, period.
Apple's new iPhone X sets the scene for the next decade of iPhone development with a host of futuristic technologies. While expensive, it is the best smartphone available today.
iPhone users can always depend on Apple delivering a camera system capable of taking great shots, and this year is no different. The iPhone X comes with 12-megapixel wide-angle and telephoto lenses, with 1.8 and 2.4 f-stops, respectively, as well as dual image stabilization. This results in better, sharper low-light shots and smoother videos.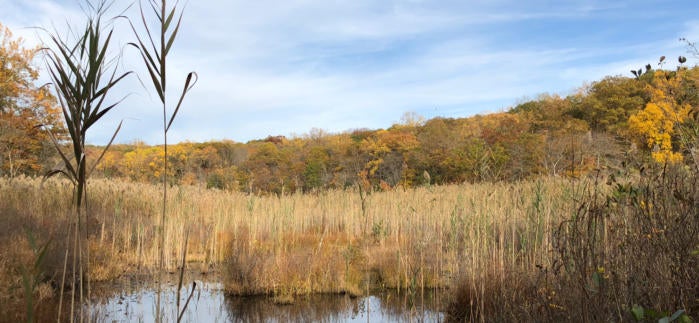 Ken Mingis
A photo taken with the iPhone X's rear camera, a 12mp setup with two lenses and dual image stabilization.
The front camera has received an upgrade, as well, and now features the True Depth camera system for Face ID and Animojis. Both camera systems use the built-in hardware to identify depth in images, which can be used for a more advanced Portrait mode with Lighting effects. The results simulate DSL depth-of-field shots, and the lighting effect filters are capable of producing great shots — and not-so-great shots. (Depth data is saved so Portrait and Lighting modes can be edited or removed post-shot.)
As for video, the cameras can now shoot up to 60fps 4K video, as well as slow-motion footage at 240fps at 1080p. Just remember that the camera will deliver better results in these cases with lots of light, especially for slow-motion video.
The high-resolution cameras aren't used only for taking photos, augmented reality, scanning QR codes or making Animojis. Using the built-in Notes app, it's possible to "import" documents into your iPhone. Let's say you need to sign a document and deliver it to someone; you can do that instantly by using Notes to scan the document, Markup to sign the areas that need signing, and then email to send the results to the recipient.
Final thoughts
When looking at the wealth of smartphone options now available on the market in either the IOS or Android ecosystems, there are many factors to consider, including reliability, security, hardware quality and longevity, software support (both feature-specific and security-related), management and deployment, as well as the availability of third-party hardware and software support.
With the iPhone X — assuming you're already part of the Apple ecosystem — the biggest factor may be cost. Though the 64GB model just squeezes in under the $1,000 mark, the 256GB model will cost $1,149. Add in another $199 for Apple Care, which you really should buy given the cost of repairs. (Most smart companies do this as part of the buying process already.)
Add it all up, and that's $1,348 for the top-end iPhone X, before taxes.
For that admittedly high price, you get the latest technology, whether it's more convenient authentication with Face ID, a top-notch OLED screen, markedly improved cameras, Qi-based wireless charging, and a host of less-obvious features tied to iOS 11 — including an unmatched privacy policy and years of consistent feature and security updates.
Previous Page 1 2 3 4 5 6 7 8 Next Page