Review: The Huawei Honor 5X -- a lot for a low price
Its Android overlay will annoy some users, but the Honor 5X is a solid low-cost phone.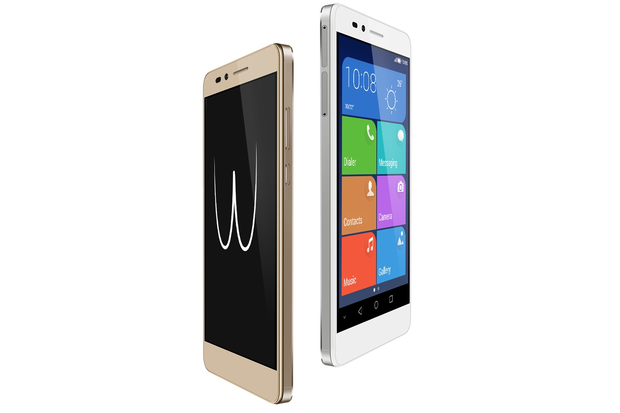 Credit: Huawei
Not everyone drives a Lexus. Lots of people drive less luxurious cars such as a Kia Sportage and are very happy to do so. Along the same lines, not everyone wants/needs/can afford the iPhone 6S Plus or the HTC One M9. Something less expensive that handles the basics will do just fine. And if it does a little more than that? Well, even better.
That's where the Huawei Honor 5X fits in. It's a slightly underpowered large-format unlocked Android phone that carries some surprisingly sophisticated features for its $200 price tag.
Huawei, for those unfamiliar with it, is a giant Chinese telecom company founded about 30 years ago. Historically, the company was content to supply its own domestic market only, but that has changed: Huawei now serves carriers, enterprises and consumers in 170 countries, with 2014 revenues of $46.5 billion. If you buy enterprise or carrier-grade equipment, you've probably used its products. Probably the best-known Huawei phone currently in the U.S. market is the Google Nexus 6P, the flagship phone of Google's Project Fi.
Mid-range specs
No one will mistake the Honor 5X for a flagship, although it is a large phone. It measures 6 x 3 x 0.3 in. -- roughly the size of an iPhone 6S Plus -- and has a 5.5-in. LCD touchscreen with a 1080 x 1920 resolution, the same specs as an iPhone 6 Plus.
The first impression of the Honor 5X is that it's, well, a little cheap. It has a brushed metal back that looks and feels somehow less than substantial. The screen is a fingerprint magnet. Overall, the fit and finish feels a couple of steps below premium.
As far as functionality, the 5X is fine. The screen won't knock your eyes out but is perfectly adequate. Videos play smoothly, although the audio (which fires through the bottom) is a bit tinny. Volume and power keys are on the right of the screen; the dual SIM drawers are on the left. The battery is a pretty hefty 3000mAh and not removable; I didn't have time to do a full drain, but its standby mode didn't suck much power and Huawei promises a day and a half with moderate use. It uses a standard micro USB port to charge.
Yet the fingerprint sensor, built into an indentation on the back, below the camera, is terrific -- sensitive, accurate and fast. You can use it to trigger the camera, pull down the notifications drawer and call a favorite contact, among other tricks.
The phone runs on a mid-level Snapdragon 615 octa-core processor, with four cores running at 1.5GHz and four running at 1.2GHz. It can handle two SIM cards plus a micro SD card to supplement the built-in 16GB of storage.