Review: Sony's waterproof Xperia Tablet Z is bathtub-compatible
It's light. It's even waterproof. And it's a serious contender in the 10-inch Android tablet market.
I was also baffled by the Xperia Tablet Z's setup procedure when I first turned on the tablet. The initial startup process tried (and failed) to connect to the Internet before asking me to connect to my local Wi-Fi network, which seems like a pretty basic mistake. Once I opened the settings manually and connected to my Wi-Fi network, the rest of the setup process-including a request to connect to local Wi-Fi-proceeded apace.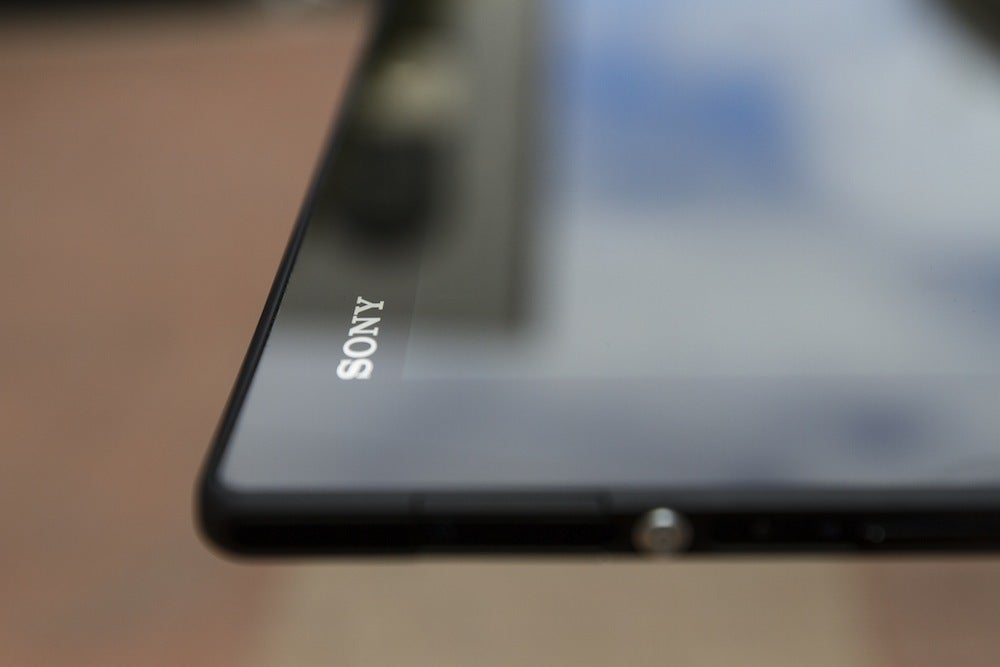 The Sony logo is distracting.
The last word
Though the included software has some rough edges (which can mostly be ignored or hidden), the Sony Xperia Tablet Z hardware is remarkably polished. It's dramatically lighter than the Nexus 10 and the iPad, and though its screen can't measure up to those devices, it's still pretty good. The watertight port covers vexed me, but anyone who has dreamed of using his tablet in the bathtub without fear of a catastrophe won't care about them one bit.
Is the Sony Xperia Tablet Z the best 10-inch tablet on the market today? Not with the Nexus 10 and the iPad 4 roaming the land. But in the sea, Xperia Tablet Z reigns supreme.
Previous Page 1 2 3