Review: Samsung Galaxy S7 and Galaxy S7 Edge -- the new phones to beat
Samsung's latest flagship Android smartphones are waterproof, well designed and have an interesting UI. But there are no unlocked versions in sight.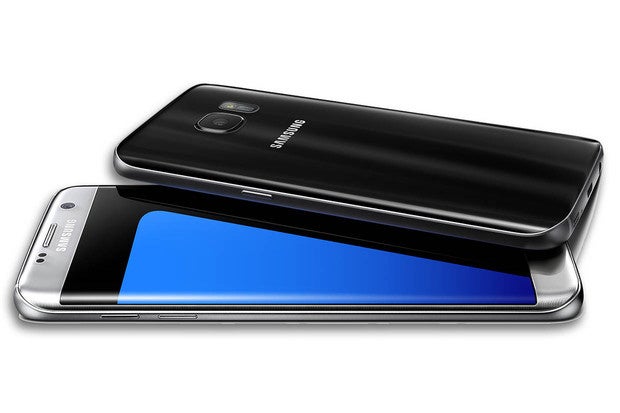 The Samsung Galaxy S7 and S7 Edge are beautifully well-executed smartphones, worthy flagships from one of the world's largest electronics manufacturers. The changes from last year's S6 lines are incremental, but the fixes and upgrades are in all the right places. Those small improvements make for two vastly better phones, which start at $650 (for the S7) and $750 (for the S7 Edge), depending on the carrier.
Samsung, like its bête noire Apple, seems to be on a two-year schedule, with major upgrades and model increments appearing in alternating years. The S7, like Apple's biennial "S" upgrades, builds on last year's models in important ways without changing the basic form.
Specs and features
The signature improvement, the one that will headline many reviews, is true: The S7 line is all but waterproof. In tech terms, the S7 phones have an IP68 rating: Impervious to dust and protected from prolonged immersion of up to 3 meters.
In 30 years of reviewing electronics, I've never before dunked a product. This past week, I filled a sink (it's still winter in New York and a pool wasn't handy) and dropped in a phone. On purpose. And left it there. It sank -- but it was fine. None of the obvious penetration points -- the micro-USB power port, mic, speaker, power and volume buttons, SIM/memory drawer -- leaked water. Over the past year (admittedly a bad year) this single feature would have saved my family $1,000.
A waterproof product, interesting as it may be, would be kind of pointless if that was the only remarkable thing about it. The S7s just start there.
These are top-of-the-line phones. The S7 is 5.6 x 2.75 x 0.3 in. with a 5.1-in. screen; the S7 Edge is 5.9 x 2.9 x 0.3 in. with a 5.7-in. screen. The S7's screen is flat; the Edge version is rounded along both long edges. The S7 weighs 5.36 oz.; the Edge weighs 5.54 oz., not a particularly noticeable difference. The phones themselves are sleek and welcoming; they felt well balanced in my hand.
Both the S7 and S7 Edge run Android 6.0.1 (Marshmallow) and default to Samsung's TouchWiz flavor of UI. Both phones come in black and gold; the Edge also comes in silver. Red and green Edges from last year have apparently been retired. (A pity, I liked them.)
Stupendous screens
The screens of the S7 and S7 Edge will knock your eyes out. Both displays are Super AMOLED, protected by Corning Gorilla Glass 4, 2560 x 1440 pixels with a 640dpi resolution. They're astonishingly sharp, and the processing infrastructure behind them easily keeps up with the displays. The added real estate of the dot pitch and pixel count gives the interface room to breathe that you may not have known you were missing.