Puro Labs Bluetooth headphones review: These cans promise protection from noise-induced hearing loss
We audition the kids' and adult models and dig both of them.
On some tracks, such as U2's "Every Breaking Wave" and Sheryl Crow's "My Favorite Mistake" and "It Don't Hurt" from The Globe Sessions, the low-end dynamics were so good they sometimes came across as slightly accentuated. Bass-addicted listeners won't be disappointed.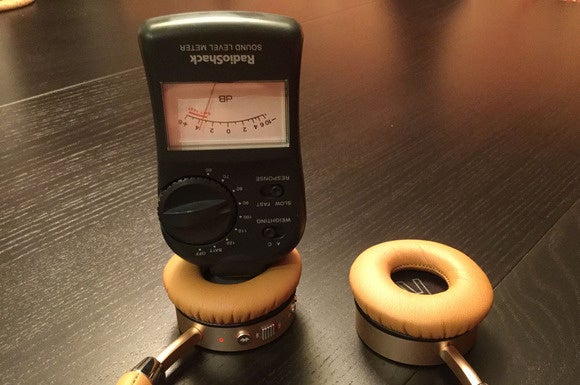 An LED on the adult model glows green, then yellow, and finally red to warn you when volume levels become hazardous to your hearing. Credit: Theo Nicolakis
Speaking of Sheryl Crow, her vocals were beautifully set on a detailed soundstage and came across marvelously; however, I constantly felt they were not as full bodied and lacked the presence I'm used to through my (much more expensive) reference headphones. Finally, the top end was sharp and detailed. Cymbals were crisp with natural decay, and horns had superb tonal qualities.
The Puro headphones have an uncanny ability to bring out fine details in just about every recording. Depending on the content, there were times here and there where there was some extra sizzle, but that never took me away from satisfying listening sessions. There was no immediately audible difference between the adult and kids models. Top to bottom, from orchestral to rock, these headphones impressed me throughout.
Puro's BT-2200 and BT-5200 wireless headphones don't just protect your hearing, they look good and sound great. And with price tags of just $80 for the kids edition and $130 for the adult, they deliver a price-to-performance ratio that's tough to beat. Very highly recommended.
Previous Page 1 2 3 4