Puro Labs Bluetooth headphones review: These cans promise protection from noise-induced hearing loss
We audition the kids' and adult models and dig both of them.
It's imperative to note that the LED indicator provides guidance as to how loud the music is at that particular point in a song. So, if the light is green when you start listening, there's no guarantee that it will stay green if the song gets louder later on. And if you connect either model via the 3.5mm cable, instead of Bluetooth, all bets are off. You can blow past the 85dB threshold on the kids model, and the warning indicator on the adult model will not light up.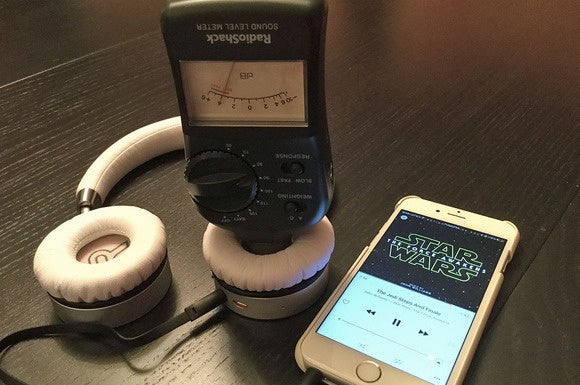 The kids edition (model BT2200) won't allow audio levels to exceed 85dB. Credit: Theo Nicolakis
Can these headphones really serve two masters?
I know what you're thinking. Will kids actually wear these headphones, and are they good enough for adults? Have no fear. These aren't dorky, featureless headphones. They're wireless, they look good, and they feel great on your head. Kids won't feel like they are getting a second-class, dumbed-down product because the two versions are very nearly the same.
The Puro feel luxurious, with leather adorning the ear cups and the top of the headband. The arms and ear cups are made of an anodized brushed aluminum. Holding them or wearing them, the headphones feel sturdy but very light. Puro uses custom-made 40mm drivers, although the material they're fabricated from wasn't disclosed. A hard-sided carrying case is included for travel and storage. The inside top of the case is outfitted with a netted pocket to hold headphone accessories. The left and right ear cups turn inwards so that you can lay them flat.
Basic wireless features and plenty of battery life
The left ear cup serves as the headphone's command center. There is a Bluetooth pairing button, a large on/off button, volume control, a 3.5mm input, a USB charging input, and a microphone for hands-free calling. In case you're wondering, the USB input cannot be used as a digital audio connection between a laptop and the headphones.
Using the tactile controls was effortless. I found the volume buttons very easy to navigate by touch during use because of their shape and location on the ear cup. The Bluetooth button also functions as a pause button while you listen to music, and you can use it to answer and terminate calls when paired to your smartphone. Double-pressing the Vol + button advances to the next track, while double-pressing Vol – takes you to the previous track.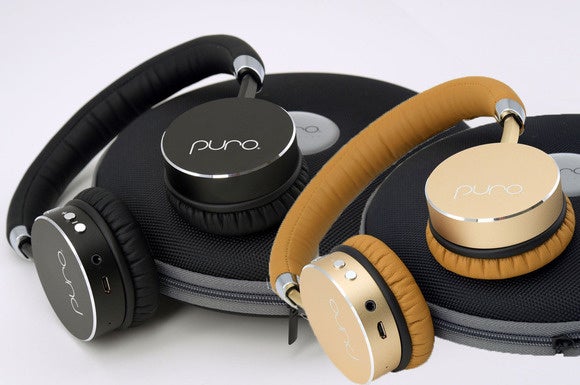 The kids and adult models are almost identical, with the headband on the latter designed to accomodate a grown-up's noggin. Credit: Puro Sound Labs
Previous Page 1 2 3 4 Next Page