Photomyne review: Make stacks of old photos Facebook-ready in a snap
Sharing recent memories on Facebook can be done in a few taps, but not so much for stacks of old photo albums and scrapbooks from decades past. Most of us simply don't bother, because traditional scanning of prints takes too long or costs too much.
One disadvantage with old prints is trying to remember exactly when they were taken—not everyone has the forethought to scribble such information on the back of a photo, after all. Photomyne lends a hand by only requiring albums to be assigned a year and season, rather than specific dates or times, although the latter would be a nice option to have as well.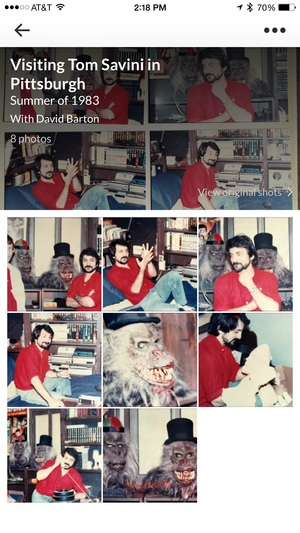 Once processed, the new images appear in a Photomyne album alongside the uncropped original, and can be re-edited anytime.
At this point, sharing one or more photos to Facebook can be done as easily as photos taken yesterday, and they'll be dropped into your timeline in the proper year order with no further adjustments necessary. This feature alone makes Photomyne a gem—far too few apps address little first-world inconveniences such as this. You can also send via email or save images to the Camera Roll, but unfortunately there's no support for the iOS 8 share extension yet.
Naturally, image quality depends entirely on the device being used—my tests with an iPhone 6 Plus were quite acceptable for posting online or even printing, but this should not be considered a replacement for proper archival scans. Photomyne also now performs a cloud backup that syncs to other devices, great for capturing on higher-quality iPhones and viewing albums on the larger iPad display.
Bottom line
Photomyne converts old prints into digital photos ready for posting onto Facebook in proper timeline order, but you'll need a late-model iPhone for best image quality.