Nexus 5X and 6P deep-dive review: Google's dynamic duo
Google's latest Nexus devices set a new standard for how good Android can be -- and how much a standout smartphone should cost.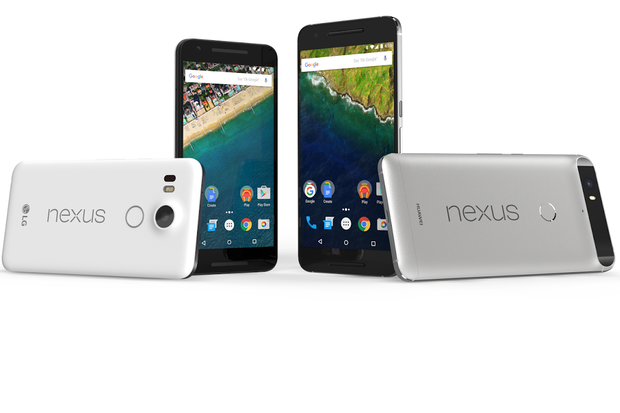 Nexus phones present a strange duality. To Android enthusiasts, they're the most buzzworthy devices of the year. And for good reason: They're the flagships of Google's Android platform, carefully crafted to show off the latest software and services -- and they get speedy ongoing updates directly from Google itself.
To most average Joes, though, Nexus phones are -- well, practically nonexistent. Most typical smartphone shoppers have never even heard of 'em. And it's no surprise: Google hasn't done much to market the things and they've rarely been sold in any prominent places. They've been mainly the phones for people in the know.
This could be the year that changes -- or at least, maybe the year it should. For the first time, Google is selling not one but two Nexus phones: the small and understated 5.2-in. LG-made Nexus 5X and the large and premium 5.7-in. Huawei-made Nexus 6P. The phones are more focused than ever on delivering well-rounded experiences, not just with software but also in areas like photography, where past models have struggled. Google's been advertising the phones aggressively, too, with primetime ads popping up in places like Sunday NFL games.
And while the phones are being sold only through Google's and Huawei's online stores, their values are hard to ignore: The 5X starts at $379 and the 6P at $499 (though the latter is frequently showing as out of stock on Google's website and currently available only as a pre-order at Huawei's). They're both unlocked and compatible with any U.S. carrier (including Google's unusual new multi-network Project Fi service) -- something you won't find with the $700 to $800 flagship phones that are far more common in this country.
After spending the past couple weeks alternating between the two new Nexus devices, I'd say the question isn't whether one of them is worth buying. It's whether you can still justify spending money on any other Android phone.

The question isn't whether the Nexus 5X or 6P is worth buying. It's whether you can still justify spending money on any other Android phone.
Two phones, two forms
Like past Nexus devices, the Nexus 5X and 6P were designed with close involvement from Google's Android team. Consequently, they share a lot of DNA -- but even so, these two smartphones couldn't be more different in form or feel.
The 5X measures in at 5.8 x 2.9 x 0.31 in. -- dimensions that feel downright tiny by today's Android flagship standards. The device fits naturally in the hand (even in a relatively small mitt like mine), and its light 4.8-oz. weight makes it incredibly comfortable to hold and carry.