New iPhone iOS 8 notifications to bring changes, annoyances
Businesses look to leverage Apple iOS 8 device interactivity as much as you do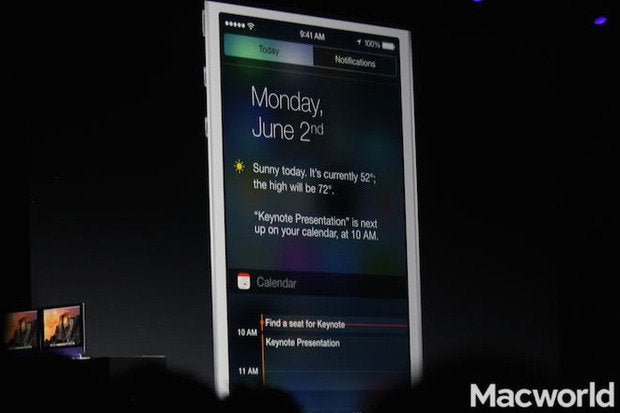 Credit: Photo: Serenity Caldwell
The new interactive notifications in Apple's iOS 8 promise to change how you use your iPhone. But some of the changes, at least at first, may not be ones you like."
Interactive notifications will give end users and developers entirely new ways of interacting with apps, and of being aware of what's going on in your digital world and responding to it. But it also means that you could be hit with a surge of intrusive, importunate, cajoling, promoting, demanding interactions from businesses trying to leverage their iOS apps. The good news: they may finally be wising up to the fact that less is more.
Businesses have been among the most aggressive users of notifications in an effort to create "mobile moments" to engage the user, according to Brent Hieggelke, chief marketing officer for Urban Airship, a Portland, Ore., vendor that offers a hosted service for companies to manage these kinds of mobile interactions on iOS, Android, BlackBerry, and soon Windows Phone devices. "Our customers use us to drive engagement via push messaging and in-app messaging."
For plenty of mobile users, this is simply the mobile, digital equivalent of junk mail. And it makes plenty of users really, really mad.
"This industry started off in a broadcast mindset," Hieggelke says. "A business has something it wants to say so the idea was 'blast it out to everyone who has our app.' But now companies are trying to deliver extremely relevant messages to their consumers. If you don't do that, you are basically interrupting them. And people will not tolerate being interrupted on their smartphone."
Notifications let an app that is running in the background tell its user that it has something for their attention, such as a message or a scheduled appointment. Notifications can be local, which are scheduled by an onboard app and delivered to the same device, or remote, which are sent by an app developer's server to the Apple Push Notification Service (APNS), which then directs the notification to the corresponding app on a specific device. The user hears an audible sound, or sees either a banner with information appear on screen or a "badge" (an image or number) appear on the app icon.
Today, you can view notifications in the Notification Center, from any screen including the Lock screen, just by swiping down from the top of the screen. But until now, if the notification is for another app, you have leave the app you've been in, to take any action on the notification.
In iOS 8, the notification can present you with options for direct actions, which you can take without leaving the app that you're using. The concept is deceptively simple. But some, such as Wired's Matt Honan, thinks this change will redefine the smartphone interface.